Jade Bow Butters might be stepping away from the Stockport Lapwings this season, but she aims to continue putting her stamp on the game.
And with the Female Basketball Association (FBA), Bow Butters has big plans alongside all aspects of the sport covered.
"I want the FBA to be a franchise, more than anything, with the ethos of it being all female," she says.
"We want females to also go for refereeing and coaching courses so that we can train these females, and we already have a number of them that do coaching every single week.
"So they are the sort of people that we want to push and say this is your time to shine, and they could use that and through the FBA generate their own income to coach and ref, that's what I would love, and it's my big picture.
"The even bigger picture would be to do a tour, going abroad, taking kids away to new countries and playing basketball. That would be an absolute dream," Bow Butters reveals.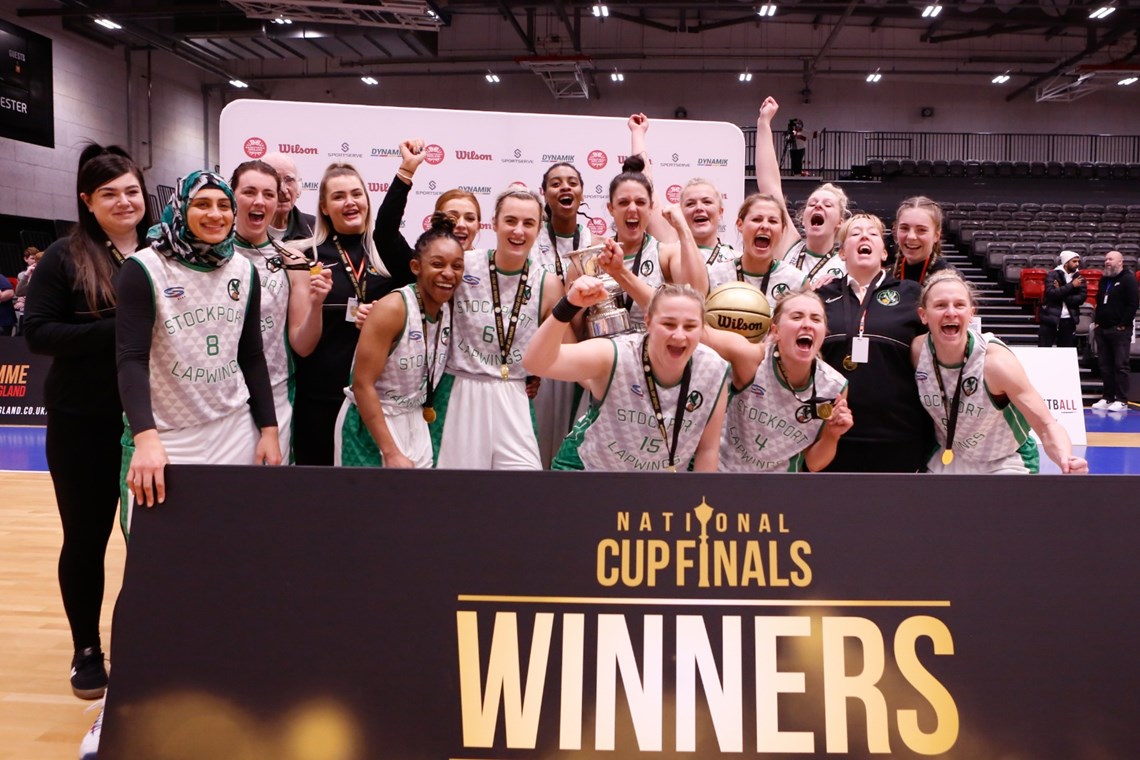 Jade founded the FBA just after lockdown in 2020 with her sisters Autumn and Vogue Lucas.
In the first session, 60 female players participated, with players ranging from seniors, with some returning to the sport, all the way down to six-year-olds.
Predominately based in the north-west of England, the FBA has gone on to host sessions and leagues in Stockport, Manchester, and Trafford, and thanks to a partnership with Basketball North-West, Jade plans on hitting the Wirral, Barrow Northwich and Bury.
"We also have a lot of seniors, a lot of players coming back from years ago, like ten years ago, coming back and joining the FBA because it's a safe environment for them to play," Bow Butters explains.
"It's competitive but not competitive at the same time. It's giving them what they need."
Moving forward, the FBA, which now has more than 150 players, aims to crack the growing 3x3 market along with rebranding the taster sessions, called 'Our Game'.
And the FBA also gives the ever-competitive Bow Butters her basketball fix.
"Yeah, I play occasionally," she admits with a smile. "I don't play in every training session as I like to coach and watch the progress but sometimes I do to keep fit and increase the challenge for some players.
"It's also that competitive nature in me, and sometimes my competitive nature brings that out in the others playing."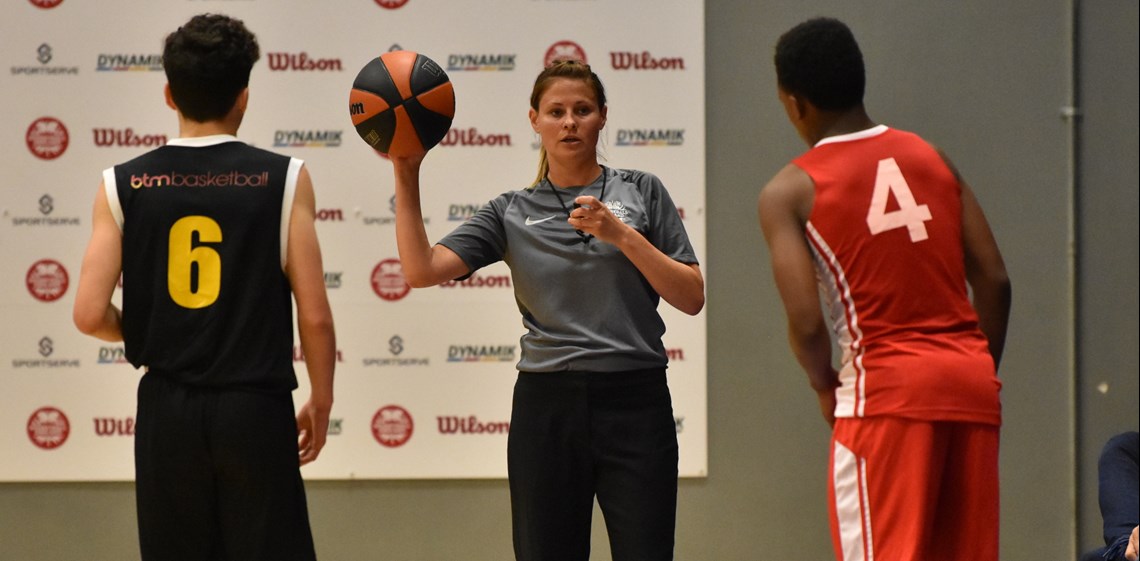 Following a career that saw Bow Butters play entirely in the Manchester area, she decided to step away from playing to focus on the possibility of starting a family with her husband and continuing her work with the FBA.
"I am focused mainly on the FBA now, trying to grow the brand further and get young girls and females into the game and enjoy it," Bow Butters said.
"Also, me and my husband are at that point in life where we are thinking about the next steps in starting a family, but I am stepping away because it's good for the next generation of female players in Stockport to have the same opportunities I did."
A successful three seasons in the Women's British Basketball League with the Manchester Mystics that included lifting the WBBL Cup in 2017, Bow Butters spent most of her playing time with her beloved Stockport Lapwings under the great Jim Bennison MBE.
And with the late pioneer of women's basketball in the Manchester region watching, Bow Butters achieved what she calls her proudest moment on the court ever: winning the Women's National Cup in 2022 as the ultimate underdog story with her WNBL2 side.
"Winning the National Cup was 100 percent my proudest moment," she boldly proclaims.
"What's also great is I have little juniors that always come up to me, shouting my name and saying, 'I watched your game on YouTube,' and parents coming up saying it was the best game they have watched.
"So for sure, winning the National Cup in Manchester and in front of Jim at the age of 91 and to hold that Cup was a really sentimental moment for Stockport Lapwings."
It was also memorable for Bow Butters as she scooped MVP honours that day with 26 points, eight rebounds and seven assists as the Lapwings became just the second team from outside of WNBL1 after Ipswich in 2017 to win the National Cup.
"It just makes me smile, even after all this time," Bow Butters reflects. "It was a memorable day. And for Jim to be there and to experience it made it all the more special."
And through the FBA, Bow Butters wants those females who come to the sessions to create their own moments in the sport.   
To find out more about the FBA, click the button below to visit their website.
.
.

Word by John Hobbs.