Great Britain International's Ben Lawson and Kavell-Bigby Williams have concluded their NBA Summer League campaigns in Las Vegas, Nevada this week with both players having a great deal of success on the world's biggest basketball stage. We recapped their NBA journey so far and took a look back at some of their Summer League highlights.
Lawson had a hugely successful NBA Summer League experience after his Memphis Grizzlies side defeated the Minnesota Timberwolves 95-92 on Monday to win the NBA Summer League Championship. 
The former Western Kentucky big man made an immediate impact for the Summer League champs, dropping 7 points and a game high 12 rebounds in a debut win over the Indian Pacers. The versatile 7'1 centre saw limited minutes over his 8 games for the Grizzlies but made a positive impact in his time on the floor, averaging 6 points and 6 rebounds in roughly 14 minutes of play for his Summer League campaign, including a scoring high of 10 points against the San Antonio Spurs.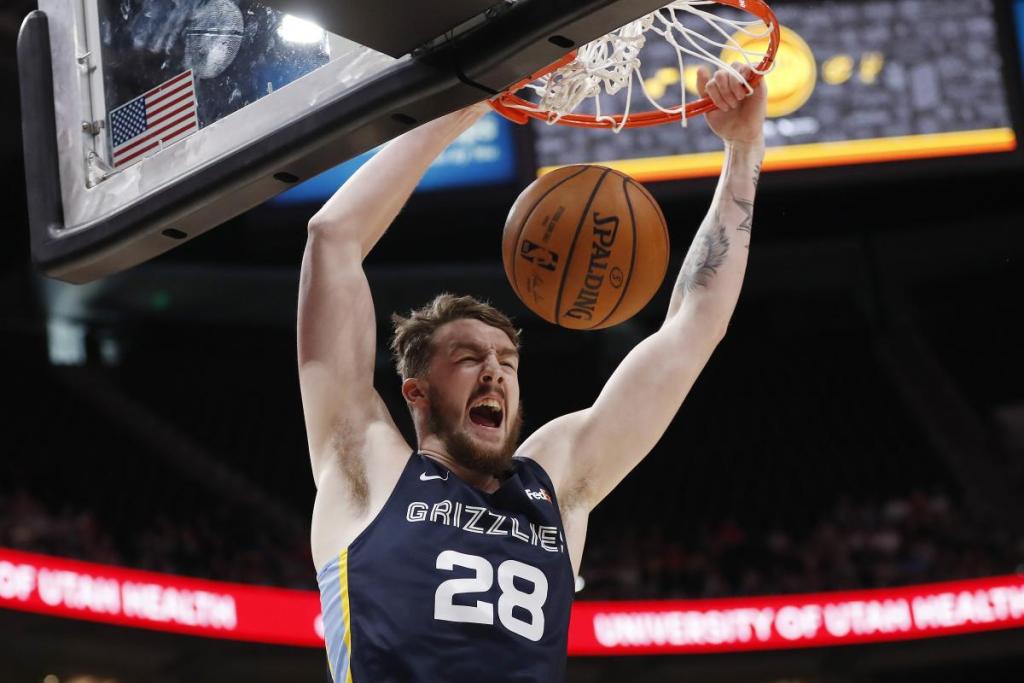 His fellow GB U20 teammate, Kavell Bigby-Williams also had a hugely successful summer for his New Orleans Pelicans side.
The former London Thunder player and LSU graduate was a double-double machine to start the tournament, dropping 12 points and 10 rebounds on 83.3% shooting in his debut against the New York Knicks before tallying 14 points and 14 rebounds against the Washington Wizards the very next game.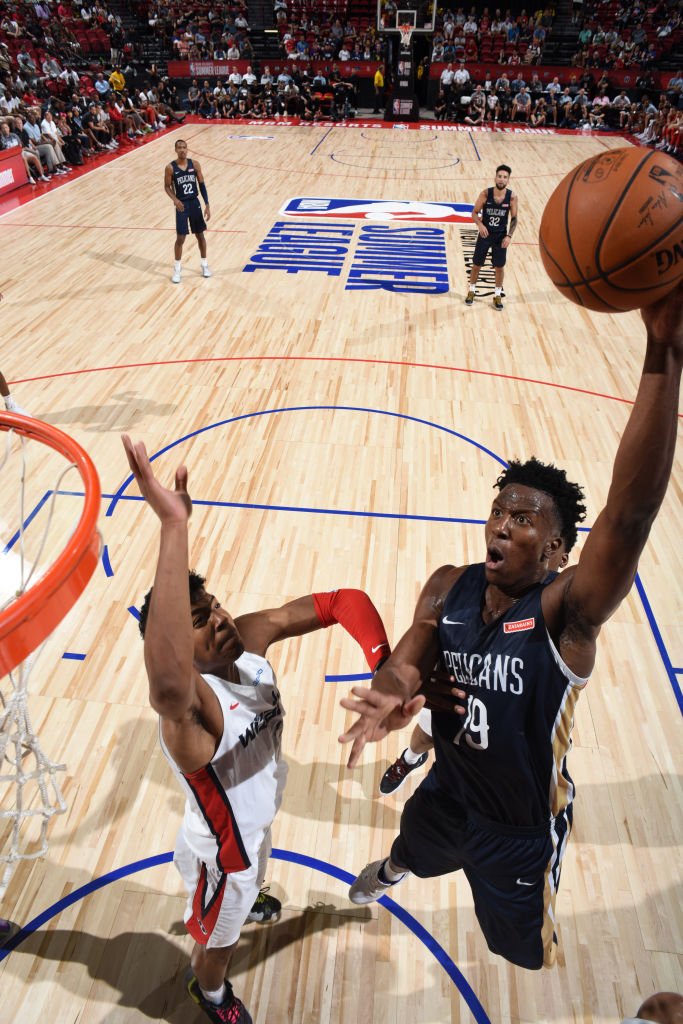 The athletic 6'11 forward joined the Pelicans from the Charlotte Hornets on late notice, with just one team practice before his first Summer League game. The Londoner attributed his ability to adjust quickly to his effort on the floor:
"I play with a lot of effort," said Bigby-Williams. "I take a lot of pride in my defense. That sparks some offense sometimes…Im not the most skilled out there at times, but you cant teach effort. Every time I go out there I try to play as hard as I can and contribute that way."
His high energy play got the immediate attention of his Summer League coach Fred Vinson after his first couple of games:
"Outstanding job," said Fred Vinson, the Pelicans summer league coach. "He came to us late, so he's still struggling, trying to figure out some of the plays. But just his energy on the floor and he's starting to figure out how we want to cover things up defensively. He's doing a great job trying to protect our rim for us and a great job on pick and roll coverages and he's finishing. So he's definitely been a pleasant surprise for us."
Bigby-Williams averaged 7.7 points and 7.8 rebounds over 6 games for the Pelicans in 16.5 minutes of play, helping them reach the Summer League Semi-Finals where he faced fellow Brit, Ben Lawson and the Memphis Grizzlies. The Grizzlies walked away with the victory, with Lawson just missing out on a double-double dropping 9 points and 9 rebounds. Check out the highlights from their match-up below:
While making the Pelicans' and Grizzlies' regular rosters won't be easy for these two, playing well in this year's Summer League was a chance to impress coaches from the other 29 teams around the league and potentially be offered contracts elsewhere. Basketball England and the UK basketball community will eagerly await to hear what's next for these two and their potential NBA careers, but regardless of that outcome, the future looks extremely bright for GB Basketball.