Basketball England is seeking two new board members.
The BE board is looking to appoint an Independent Director for a period of three years, as well as adding an Elected Director - through the process as stated in the Articles of Association - for the same period. 
BE is seeking knowledgeable individuals who are enthusiastic about helping Basketball England govern and resource the sport while assisting in developing the right approaches for it to grow and develop.  
The organisation is actively looking to increase the diversity of the group of directors and, while previous board or business experience may be useful, it is not essential.  
Candidates seeking their first board role who show the commitment and potential to drive change will be considered and supported. 
Basketball England chair Matt Neville said: "We welcome applicants from across the sport and beyond. We hope to fill these vacancies with a proactive intent to better reflect the diversity of our membership and the wider basketball family." 
Requirements  
These roles require a strategic perspective for the development and sustainable growth of basketball in England. Successful candidates will be required to attend at least six board meetings per year, the AGM, board planning days and will represent the board at events and on sub-committees.  
For full job descriptions and further background information click the image below.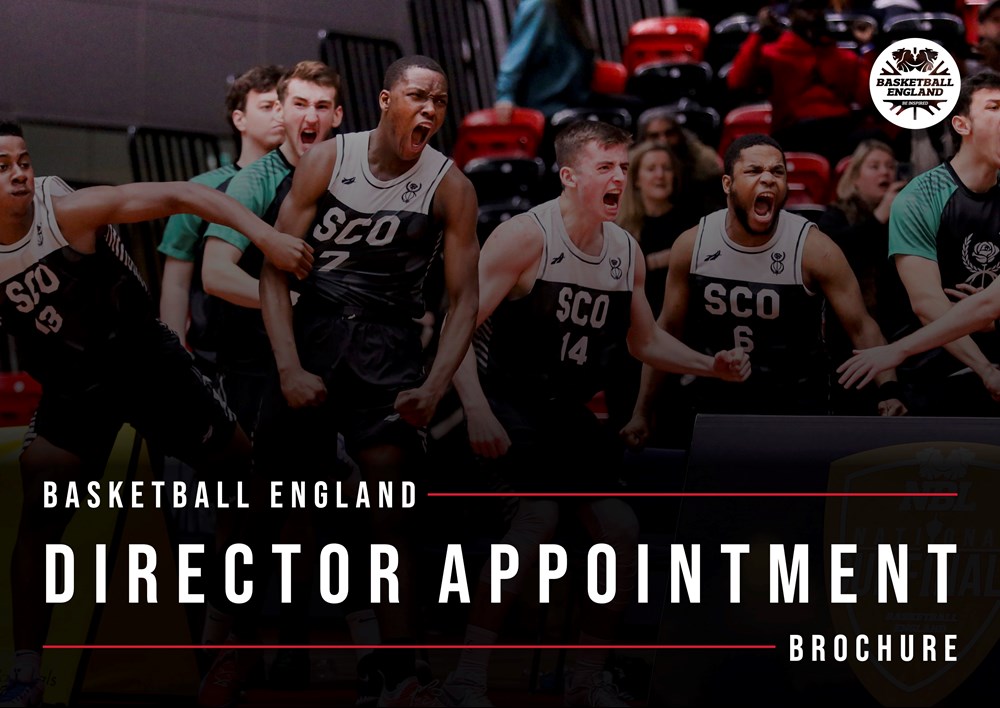 Apply for the Independent Director role
Independent Directors are free from any close connection to the organisation. A person may still be deemed independent if they play or are involved in the sport but, generally, we are looking for people who can provide objective scrutiny through their own current and previous experience from outside the organisation. 
Interested candidates should submit their CV and covering letter to [email protected] before Wednesday 28 October.
Put yourself forward for the Elected Director role 
Elected Directors are appointed to the board as part of the election process as outlined in our Articles of Association.  
Elected Directors are from within our sport and must be appointed through an election process in which our voting members can vote for their preferred candidate. The candidate with the most votes will be appointed an Elected Director for an initial term of three years. 
If you would like to apply for election, then please email your CV to [email protected] before Wednesday 28 October.  
Your application must be signed by a proposer and seconder, and both must be Members of the Association.  
A list of nominations shall be distributed by the Company Secretary to all Full Members alongside the release of the Annual General Meeting notice, and agenda.   
Following the application process, we will release details of the voting for Director Elections in which our full members are entitled to vote.