With this week's announcement that the NBL can continue throughout the current UK lockdown, there's a trio of D1M games plus an L Lynch Trophy contest to preview this weekend.
We've got two highly anticipated games on Saturday as Solent head to Loughborough and Reading entertain Worthing, whilst Derby and Team Newcastle play back to back in the North East in double-header action.
To mark Remembrance Sunday this weekend, Basketball England will allow members the opportunity to pay respects to those who served and sacrificed to defend our nation.
To commemorate those people, we will observe one minute's silence across all NBL, WNBL and L Lynch Trophy games that take place on the weekend of 7/8 November 2020.
For more information on this, please click the button below.
Loughborough Riders (0-0) v Team Solent Kestrels (1-0)
Loughborough coach Mark Jarram takes his new-look Riders team into the 2020/21 season with a very difficult opener against Solent.
With seven players departing from last season and multiple new faces ready to line up in their place, it's made a difficult summer even more complex for the former D1M Coach of the Year.
Facing off against a team as dominant as Solent will certainly give Jarram a good measure of where his roster is right now, but don't expect the likes of Ian Smith, Travis Charles and Brendan Okoronkwo to allow the Riders an easy introduction. All three played well in last week's 98-64 rout of Essex, as did Orlan Jackman.
The game also marks a return to Loughborough for former Rider Andre Arissol. The 23-year-old spent his teenage years playing in the Midlands before embarking on a four-year college career in the States, returning to the UK this summer to sign with the Kestrels.
"We consider ourselves extremely fortunate to still be playing and want to make sure we appreciate the opportunity," said Jarram. "BE and the University have been great in their support in making it a safe environment for us to continue.
"We obviously face the tough outfit of a talented and well coached Solent, so there's no doubt we have to play well for the full 40 minutes.
"There are some key things for us to focus on with that matchup but with limited game experience for our own team, we are still figuring out ourselves and who we need to be. We are learning how to meet our potential with this new group of players every time we get to step on the floor."
.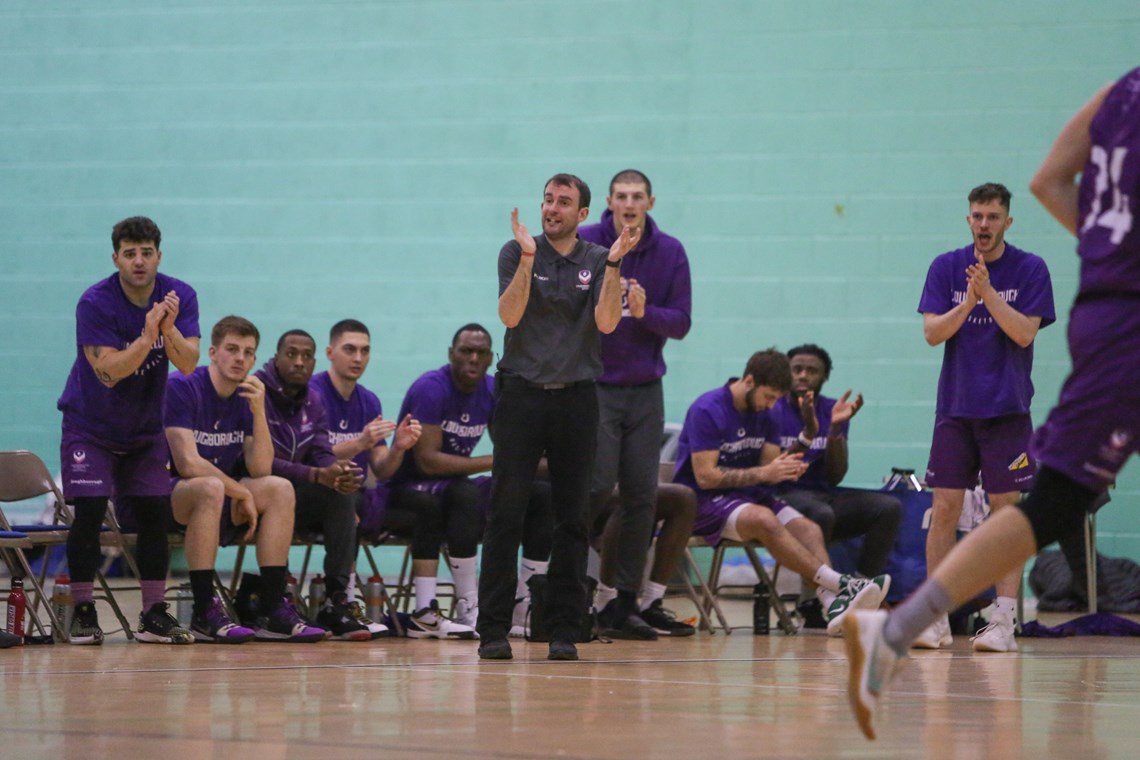 Reading Rockets (0-0) v Worthing Thunder (1-0)
Reading begin the new season hosting a Worthing side looking to bounce back from an opening day loss to Derby.
Despite a virtuoso performance from starlet Cam Hildreth (35pts, 11rbs, 10ast, 7stl), Worthing managed just 10 points off their bench and allowed four different Trailblazers to score 23 or more.
If another sublime Hildreth performance will be enough to get Worthing over the line here remains to be seen, but the Thunder would no doubt like to see some more production from veteran guard Zaire Taylor. He shot just once and finished with zero points in 10 minutes of action last week, a highly uncharacteristic performance.
"First off all, what a privilege it is to be able to compete under such difficult conditions throughout the country. Thanks and gratitude goes to all those involved who are working hard to make this happen," said Reading head coach Alan Keane.
"Starting the league campaign against Worthing is the ideal benchmark. A very talented team with one of the most talented players to come out of the country in Cameron Hildreth is the challenge we need right now. With the addition of Max Richardson and the depth of experience in the squad we know we will have to be at our very best for 40 minutes."
"We have assembled an exciting roster this season and the emergence of five or six academy players all showing they are capable of big minutes makes for an exciting group to work with."
"We are excited to get going and navigate what looks to be a very unique season."


Team Newcastle University (0-0) v Derby Trailblazers (1-0)
These two sides lock horns twice over the weekend, starting off with a league game on Saturday.
Derby are already off and running in 2020/21 after a solid 113-99 win against Worthing, as Blake Bowman enjoyed a Player of the Week performance. American duo Jacob Conway (25pts, 5rbs) and Malcolm Smith (25pts, 5rbs, 2ast) both provided ample support and will look to keep that form going this weekend.
Team Newcastle have only managed to play one of their planned games so far, suffering a heavy 84-59 defeat against Bradford Dragons in the L Lynch Trophy.
Emmanuel Kabengele was their best performer in that opening game, netting 28 points and pulling down nine rebounds in a full 40 minutes of action, while Kwame Sellick-Cole was the only other Newcastle players to reach double figures as he finished with 17 points.
"We can't wait to get back on court together and what better way to do it than playing one of the top teams in the division," said Newcastle coach Mark Elderkin.
"This will be a real test for us but it is a test we are looking forward to."
L Lynch Trophy
Team Newcastle University v Derby Trailblazers
Making up a fixture that was previously postponed for Covid reasons, Newcastle and Derby complete their double header on Sunday with a pool game from group four.
With Derby yet to play a game in the competition and Newcastle losing their solitary game to date, it will be all to play for in the North East.
It will also be interesting to see what effect, if any, Saturday's result has on this one. Momentum could play a factor, as could fatigue, making for an intriguing contest. 
With the top two teams from the group qualifying for the next round, both sides will be eager for a W.
"We're looking forward to getting the L Lynch Trophy started after having our previous games postponed," said Derby coach Matt Shaw. "We will be hoping to build on last week's performance against Worthing."
"We don't know too much about Newcastle but they will be well coached for sure. Mark [Elderkin] had a great first season securing their immediate promotion back into D1 and we know they will be disciplined and run their sets really well."
This weekend's fixtures:
Saturday 7th November
4:00pm - Loughborough Riders v Team Solent Kestrels - LIVE STATS
4:00pm - Team Newcastle University v Derby Trailblazers - LIVE STATS
6:00pm - Reading Rockets v Worthing Thunder - LIVE STATS
Sunday 8th November
4:00pm - L Lynch Trophy - Team Newcastle University v Derby Trailblazers - LIVE STATS
Main image credit - Luke Simcock