We enter the penultimate day of our NBL end of season awards week by announcing the winner of the Wilson Coach of the Year.
In what has been a difficult and unique season, leading a successful and well-organised team has been no easy feat. With the standard of teams across D1M providing a challenge regardless of the match up, coaches have had their work cut out for them in 2020/21.
Today's award recognises the league's best signal-caller, that has managed to get the most out of their roster and provide success across the campaign. This year's winner will also receive a notepad and backpack on behalf of our official ball suppliers Wilson.
For a remarkable third season in a row, the Wilson Coach of the Year is Solent's Matt Guymon!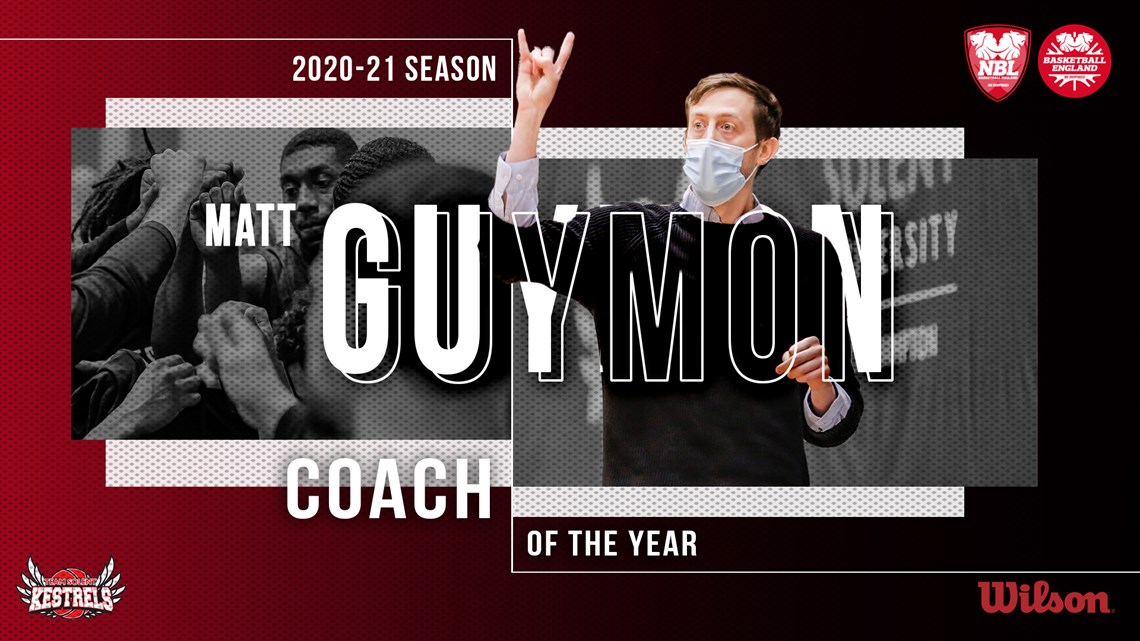 Matt Guymon said:
"This has been a fantastic season for the club, during the most difficult of years, and I am honoured to receive this award.
"We are very fortunate to have an incredible coaching staff at TSK, and this was shown during the season when Jack O'Keeffe took over as head coach in the most challenging part of league play and did exemplary job alongside Adam Sewell and Sylvain Donneaud whilst I was away on paternity leave.
"I can't speak highly enough about the group of players, they have been a pleasure to coach. They are all consummate professionals and have bought into the team ethos which has been an instrumental part of our success.
"Finally I want to thank our general manager James Matthews and chairman Matt Bishop, who provide unconditional support to the coach staff and players."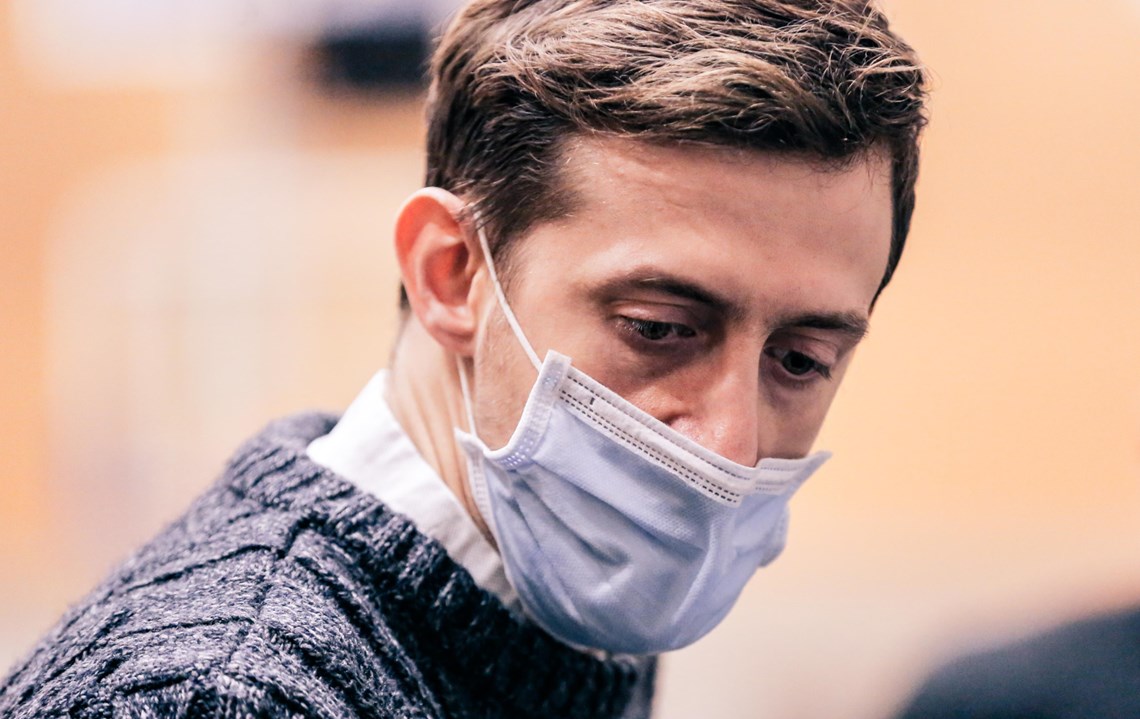 Solent's general manager James Matthews:
"Matt has been such a great servant of this club for a long time now. He is a unique individual, a brilliant coach and thinker and his focus is on good teamwork rather than individual basketball skills.
"He recruits really well and brings in players that get the 'Kestrel' way, which is sharing the ball, playing great defence, forcing mistakes and playing with pace and precision.
"He lives and breathes basketball and prepares for every game with an enormous attention to detail. Plus he's a super nice guy, we are lucky to have him."
Although there could only be one overall winner for 2020/21, a number of other well-deserving leaders received votes from their fellow D1M coaches.
As with previous awards, each head coach was given three votes to allocate across this year's nomination list, which can be viewed by clicking here.
A first place vote was worth three points, a second place vote was worth two point, and a third place vote was worth one point. A breakdown of this year's voting can be seen below, with the number in brackets representing the number of first place votes received. Congratulation to all!
Matt Guymon (TSK) - 27 points (5)
Mark Elderkin (NEW) - 22 points (3)
Ross Norfolk (ESS) - 10 points (1)
James Vear (BAR) - 9 points (2)
Dru Spinks (HEM) - 7 points (1)
Robert Banks (TVC) - 7 points (2)
Matt Shaw (DER) - 4 points
Mark Jarram (LOU) - 4 points
Today's award is the first of two and continues a week of NBL end of season honours in the lead up to this weekend's NBL Division One playoff final between Team Solent Kestrels and Hemel Storm.
There are still a few other accolades to be announced this week, the remaining schedule is as follows:
Thursday 13 May
3pm – British Team of the Year
Friday 14 May
10am – NBL Team of the Year
3pm – Player of the Year
All our awards will be announced on the NBL social media channels, so use the buttons below to take a look.
.
.