Our NBL end of season awards week continues with the announcement of another new accolade, Young (U19) Player of the Year.
Due to COVID restrictions shutting down all basketball outside of NBL and WNBL Division One, a number of the game's top young players have found their way to the top flight this season to continue their basketball development.
More often seen in the Academy-based EABL competition, NBL fans have been able to witness the next generation first-hand and must have been impressed with what was on display.
The award turned into a close race between two popular selections that shared 12 of the 14 first place votes, but the eventual winner was Derby Trailblazers' Blake Bowman!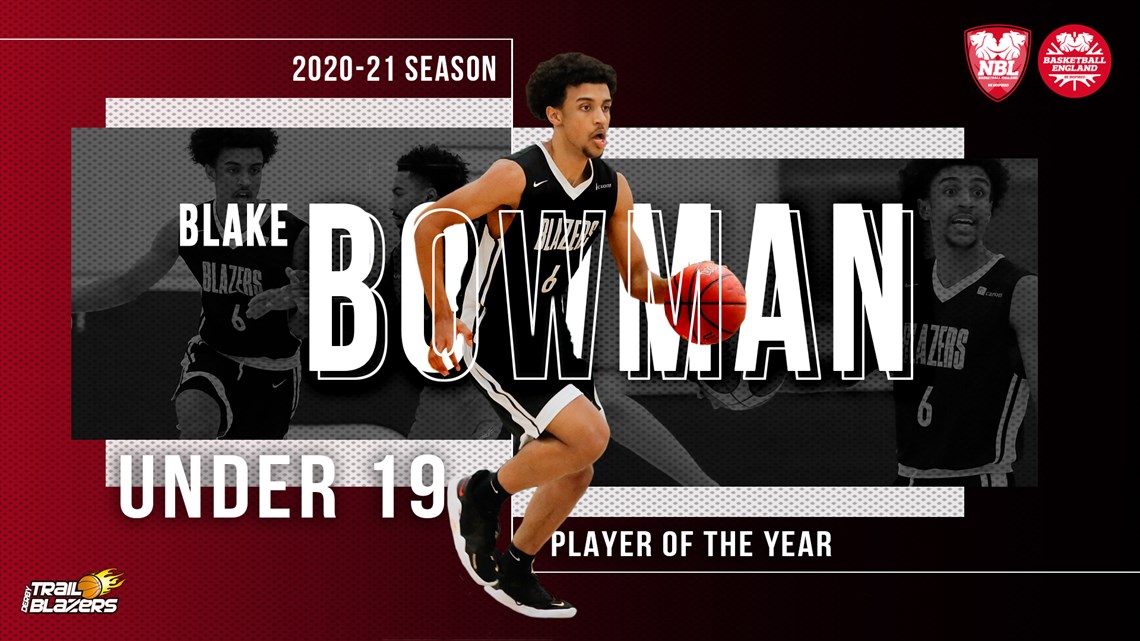 Blake Bowman said:
"With this being my last season at the club before I go to the States, winning this award, means a lot to me and is a reflection of the system we have here at Derby Trailblazers, for the younger guys in the academy like myself.
"I'd like to thank my teammates and coaches for having the trust in me to perform but also support me when things weren't going how we wanted."
Derby's head coach Matt Shaw said:
"I'm so pleased for Blake to be picking up this award. He's worked so hard to get to where he's at and a lot of people haven't seen the behind the scenes stuff he's committed to, the summer workouts, the extra sessions, asking to practice when I've told him he's having a day off, going at 100% wanting to win every shooting drill, every scrimmage. It's been impressive.
"He's had so many highlight plays over the last few years, but there is so much more to his game than those exciting plays. Blake has become a dominant defender, a phenomenal rebounder, a good perimeter shooter and he can really pass the ball well to.
"He's had set backs, he didn't even make the East Midlands U17s team and he wasn't selected for the GB U18s roster for the European Championships in 2019. Honestly, I think these type of things made him, I think it was a good thing for Blake, it kept him hungry. It always seemed like he had something to prove to people and it kept him humble and determined.
"Personally I feel lucky to have coached Blake, I really could not have asked much more of him. I also think it's worth mentioning all the other coaches, players, support staff and volunteers that have been a part of Blake's journey here at Trailblazers. He's been blessed to have had some really good people help him, there's just too many to mention and I think it's been a real team effort from the whole club to help Blake become the player he is today.
"Blake will always be a part of Derby basketball, some of his performance will live in the memory forever. I know everyone here wishes him well and will be cheering for him from a distance when he starts his college career at UMKC."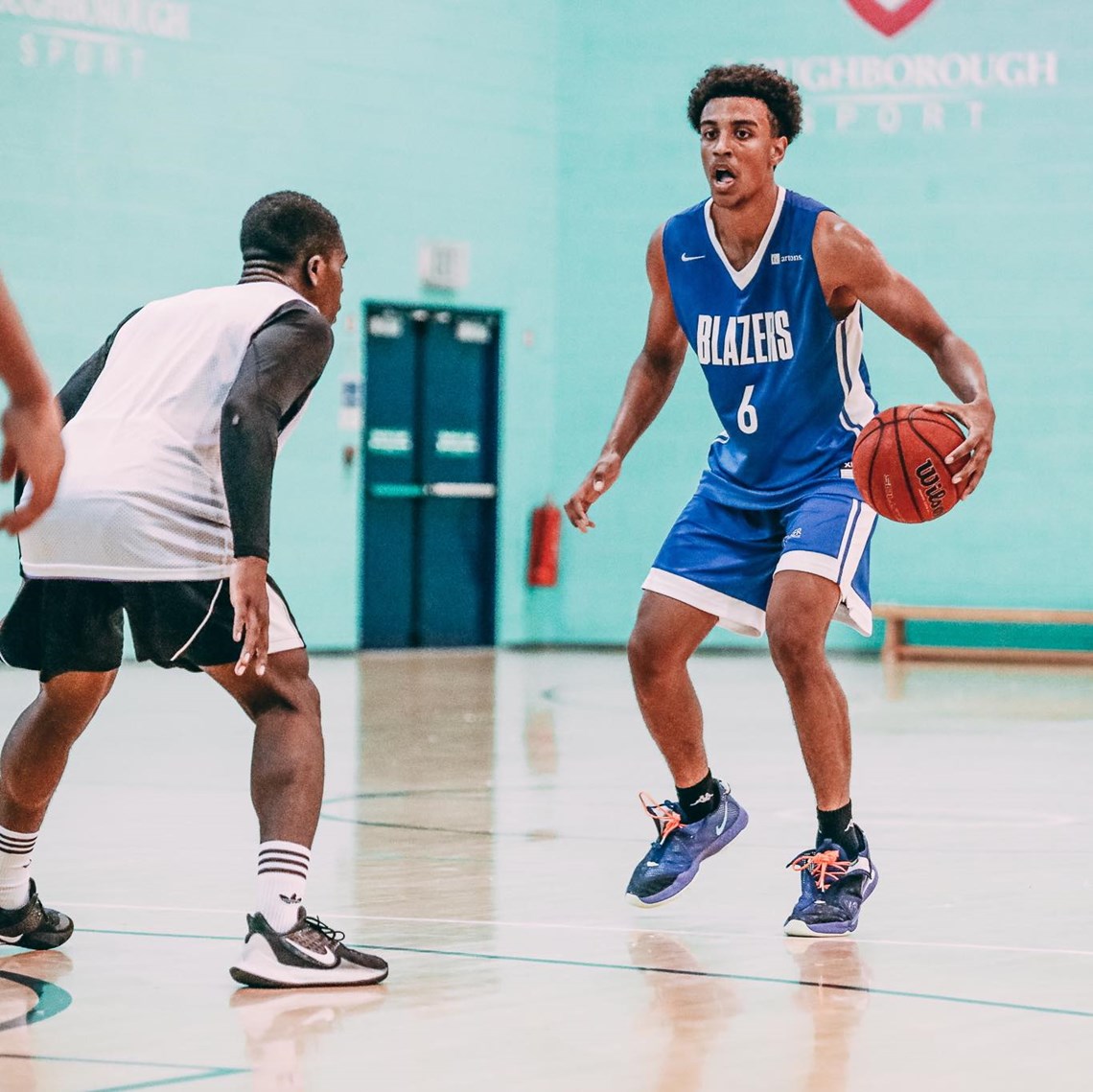 Although there could only be one overall winner for 2020/21, there were a number of other standout performances this past season that caught the attention of D1M coaches across the league.
Like yesterday's Defensive Player of the Year award, each head coach was given three votes to allocate across this year's U19 nomination list, which can be viewed by clicking here.
A first place vote was worth three points, a second place vote was worth two point, and a third place vote was worth one point. A breakdown of this year's voting can be seen below, with the number in brackets representing the number of first place votes received. Congratulation to all!
Blake Bowman (DER) - 31 points (8)
Great Osobor (BRA) - 26 points (4)
Ethan Price (ESS) - 10 points
Flynn Boardman-Raffet (BAR) - 9 points (1)
Kane Daley (OAK) - 6 points (1)
Veron Eze (BAR) - 4 points
Elijah Walsh (BRA) - 1 point
Sam Grant (REA) - 1 point
Today's award continues a week of NBL end of season honours in the lead up to this weekend's NBL Division One playoff final between Team Solent Kestrels and Hemel Storm.
There are still a few other accolades to be announced this week, the remaining schedule is as follows:
Thursday 13 May
10am – Coach of the Year
3pm – British Team of the Year
Friday 14 May
10am – NBL Team of the Year
3pm – Player of the Year
All our awards will be announced on the NBL social media channels, so use the buttons below to take a look.
.
.