Wednesday marks the announcement of another new accolade in our WNBL awards, Young (U19) Player of the Year.
Due to COVID restrictions shutting down all basketball outside of NBL and WNBL Division One, a number of the game's best young players have found their way to the top flight this season to continue their basketball development.
Some have been playing in D1W for some time however, and WNBL fans have been fortunate enough to witness some of the stars of tomorrow for a while now.
This year's recipient is be no stranger to WNBL fans and was a clear favourite in the voting, our winner for 2020/21 is Ipswich's Esther Little!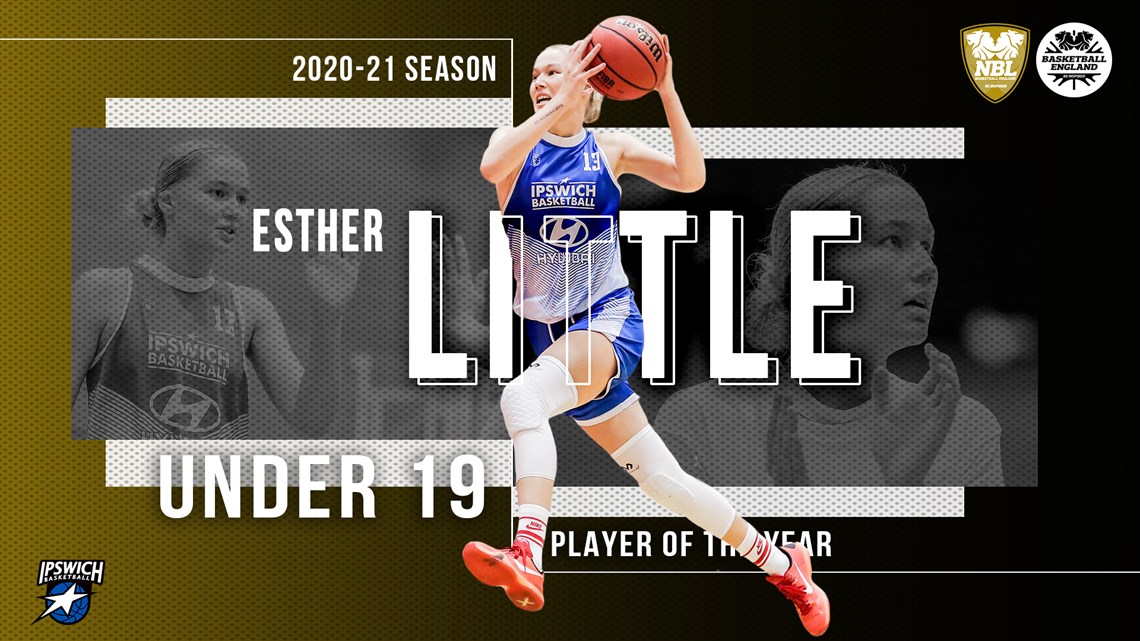 Esther Little said:
"It's an honour to win this award, amongst some of the best young players in the country, especially with it being my last season in England.
"But most importantly, I owe this award to my teammates and coaches, without them I wouldn't be in this position. I owe it to my family, for the sacrifices, time and love they've given me. And I owe this to the women who have led the way and inspired me to follow in their footsteps, as I hope to have done for the next generation of girls to come up next.

"I would also like to take this opportunity to thank everyone within Ipswich Basketball Club for the past eight years. You will always have a special place in my heart and the relationships I've made will last a lifetime.
"Thank you for having my back through the good, the bad and the worst times of my life!"
Ipswich's head coach Nick Drane said:
"It is fitting that Esther has won this award in her final season, both with Ipswich and playing basketball in the UK.
"In my mind, Esther could easily have won any and all of the individual player awards this season. She has been the anchor of our defence, and much of our team's successful offence starts with her defence, rebounding and passing. 
"For me, she has not only been the best young player in the league this season, but amongst the best young players in the country for a number of seasons.
"She knows at a very young age how to win and her track record demonstrates that – the recognition is richly deserved."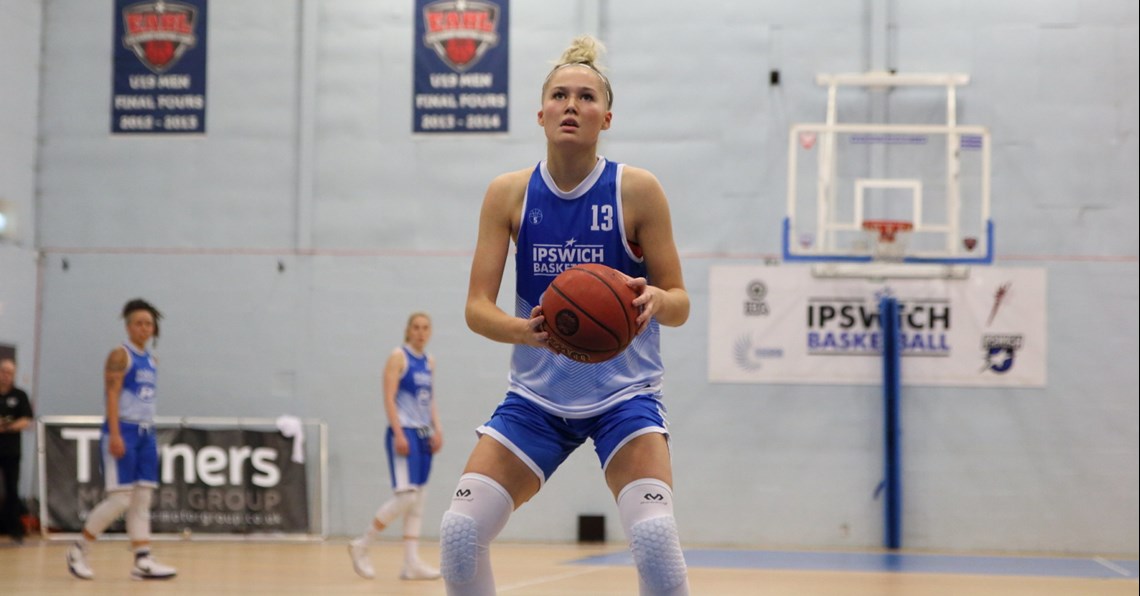 Although there could only be one overall winner for 2020/21, there were a number of worthy performances from young players across D1W.
Like yesterday's Defensive Player of the Year award, each head coach was given three votes to allocate across this year's U19 nomination list, which can be viewed by clicking here.
A first place vote was worth three points, a second place vote was worth two point, and a third place vote was worth one point. A breakdown of this year's voting can be seen below, with the number in brackets representing the number of first place votes received. Congratulation to all!
Esther Little (IPS) - 17 points (4)
Sitota Gines Espinosa (REA) - 9 points (1)
Katie Januszewska (LOU) - 8 points (2)
Molly Lavin (CoLA) - 8 points (2)
Cameron Taylor-Willis (IPS) - 7 points
Faye Endean (TSK) - 3 points (1)
Simona Henshaw (CoLA) - 3 points
Tamara Fournillier Onadeko (BAR) - 2 points
Jessie Ford (REA) - 1 point
Leia Edwards (BAR) - 1 point
This award is part of a week of WNBL end of season honours in the lead up to this weekend's WNBL Division One playoff final between Ipswich and CoLA Southwark Pride.
There are still a few other accolades to be announced this week, the remaining schedule is as follows:
THURSDAY 27 MAY
10am – Coach of the Year
3pm – British Team of the Year
FRIDAY 28 MAY
10am – WNBL Team of the Year
3pm – Player of the Year
All our awards will be announced on the NBL social media channels, so use the buttons below to take a look.
.
.