*This article was updated on 13 April
Indoor basketball
is back for U18s from Monday.
The Government has confirmed that, from 12 April, the country will move to the next step in its roadmap out of lockdown.  
With each step the plan will gradually allow for the restrictions that we have been living under to be eased and for organised indoor sport to return. 
In line with BE's Return to Play roadmap and guidance, basketball will move to 'Level 2 Indoors' from Monday 12 April for youth (U18) players. 
If all Government measures are met, basketball will then move to Level 1 from 17 May, which will finally see the long-awaited return to indoor basketball for non-elite seniors.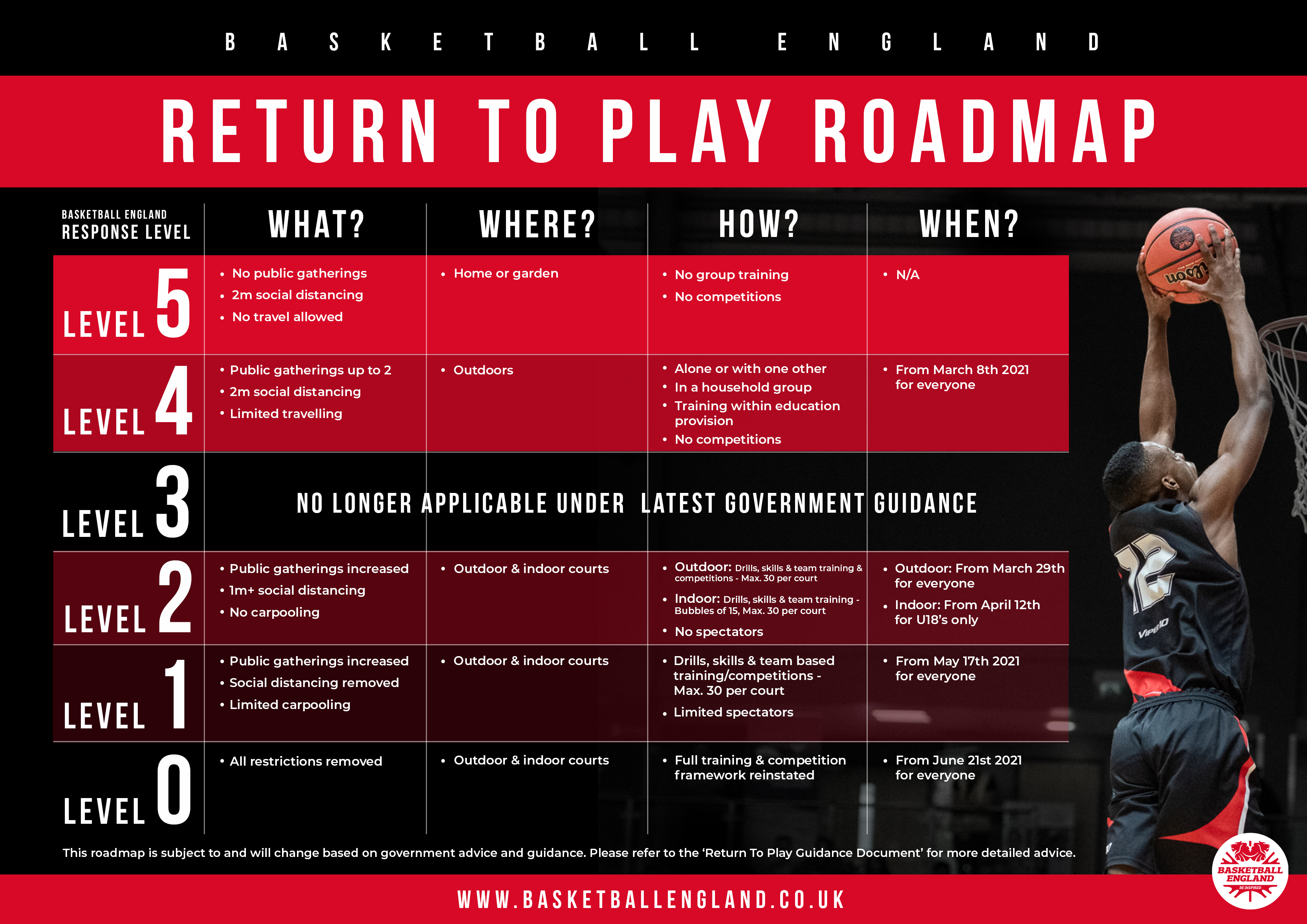 Stewart Kellett, Basketball England CEO, said: 
"Alongside our clubs and partner organisations, we are thrilled to be finally in a position to welcome youth players back indoors and for basketball activity to resume. 
"We encourage everyone to take a measured and responsible approach in returning to activity. For most it will have been months since they undertook an organised basketball session and it is vitally important that we focus on providing a positive experience that will help to curtail any nervousness or susceptibility to injury."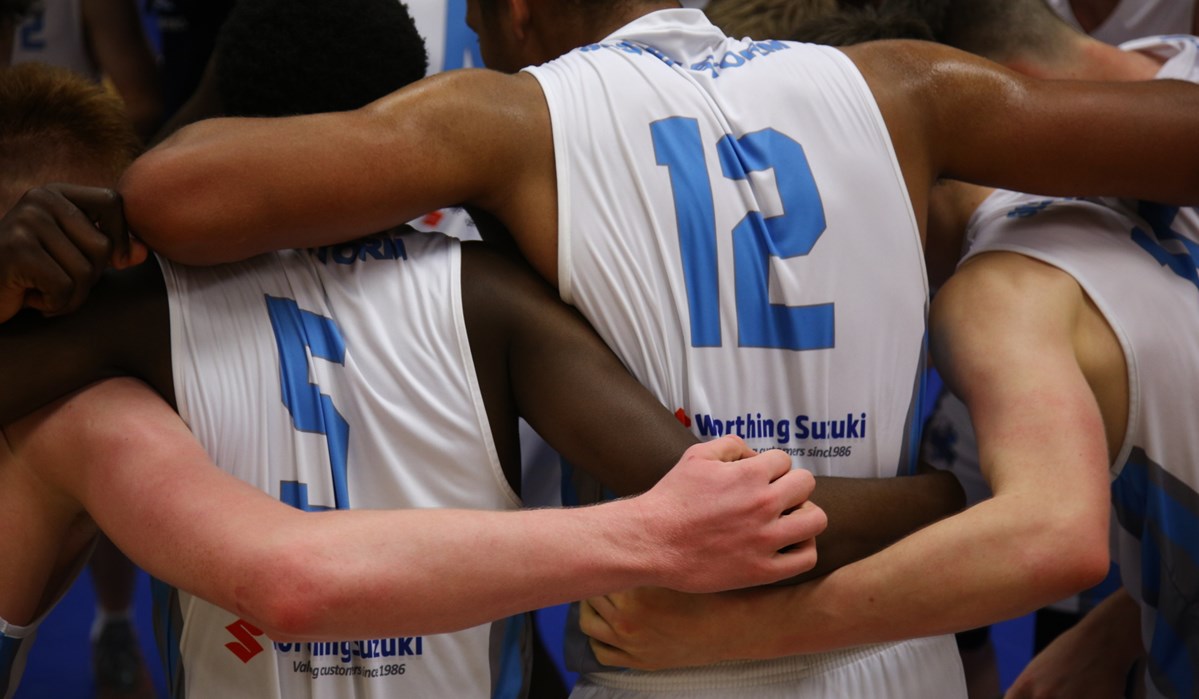 What is permitted from 12 April? 
ELITE   
Continuation of training and competition for NBL/WNBL Division 1 teams under RtP level 2 conditions   
Continuation of training for EABL/WEABL teams under RtP level 2 conditions. Reintroduction of competitive opportunities under elite exemption
YOUTH (U18)   
RtP Level 2 – Outdoor and Indoor organised basketball permitted max 30 per court (bubbles of 15 if indoor), no spectators, no carpooling.  
Competitive basketball in outdoor settings only
NON-ELITE SENIOR   
RtP Level 2 - Outdoor organised only, basketball permitted max 30 per court, no spectators.
Competitive basketball in outdoor settings only
BASKETBALL WITHIN EDUCATION   
Basketball training permitted as part of educational delivery under RtP level 2 conditions
INFORMAL BASKETBALL - FOLLOWING GOVERNMENT RESTRICTIONS 
People will be allowed to meet outside, either with one other household or within the "rule of six"
BE wants to hear from and work with the basketball community to find innovative ways to encourage as many people as possible to re-engage with the game.  Tag us in your activity on social media.
Further support from Sport England and other bodies is detailed below:  
Facility access 
BE continue to liaise with multiple partners and stakeholders and are aware the majority of school facilities have limited access and, in some cases, have been turned into testing centres.  
A template letter is available to clubs to use when having discussions with facility providers. In addition to this, Sport England have opened up a £10m fund that will provide necessary resources to make venues 'COVID Secure' which will then provide a level of confidence and reassurance to senior leaders within facilities that external bookings can resume.   
For further support please contact [email protected].uk