Four games make up WNBL's week 21 action, including another double-header for Cardiff as they aim to make up for lost time.
The Welsh side play Reading then Nottingham, with Worcester heading to CoLA and Solent hosting Thames Valley in the weekend's remaining fixtures.
We take a look at all the action below, with links to live stats and live streams at the bottom of the page.
CoLA Southwark Pride (4-3) v Worcester Wolves (4-5)
Fifth plays sixth to kick off the weekend as Worcester Wolves head to City of London Academy to take on the Pride.
2-1 since the turn of the year, CoLA have won both of their last two games, chalking up victories against Reading and Thames Valley in a successful double-header last weekend.
Forward Simona Henshaw led her side in scoring for both those games, combining for 44 points over the weekend. She's in top form right now, and alongside Isi Ozzy-Momodu (10.8ppg, 11.5rpg) and Emilie Black (team-high 11.3ppg), CoLA are a team hitting their stride in the final third of the season.
The same can't be said for the Wolves, who have lost their last four, including three straight in 2021.
Last weekend's 73-64 home loss against Loughborough saw Coach Emery's side tumble further down the standings, though they do have the quality to turn their run around.
Carolina Marques remains fifth in the WNBL with 16.2ppg, and wing Shanice Turner enjoyed 20 points and eight boards in that loss to the Riders.
Add in the likes of Inma Bautista and centre Shona Williams and the Wolves should be able to get back on track soon enough.
.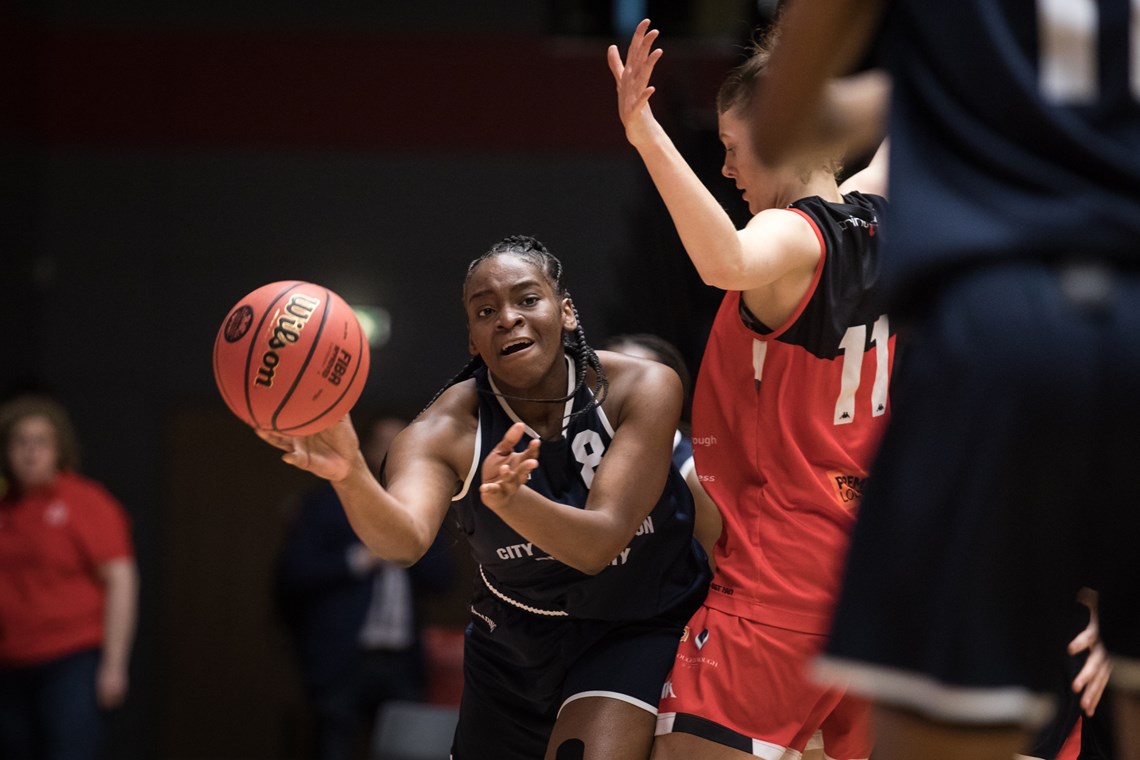 Elsewhere this weekend
Saturday's other action sees Team Solent Kestrels (6-4) host Thames Valley Cavaliers (3-4).
The Cavs took the reverse fixture between these sides two weeks ago, winning 92-67 at Uxbridge College behind 24 points from Ellie Bishop.
Since that game though, Solent have beaten Cardiff and Thames Valley have lost to CoLA, so momentum isn't on the side of a potential repeat result on the South coast tomorrow.
Reading Rockets (3-6) are yet to win in March and will look to end that trend as they welcome Cardiff Met Archers (0-4).
The Archers are still without a win following promotion in 2019/20, including double-header losses to Ipswich and Solent last weekend.
Reading have dropped back-to-back games against CoLA and Nottingham, though a date with one of the two winless sides left in the division could be just what the Rockets need.
Sunday's only fixture involves Nottingham Trent University (4-5) heading to Cardiff.
With NTU currently one of three teams on four wins and with Reading and Thames Valley both on three, it's all to play for in the mid-pack. 
Trent won last time out against Reading to end a four game streak without a W, they'd no doubt like to string together some more positive results with the post-season now in sight.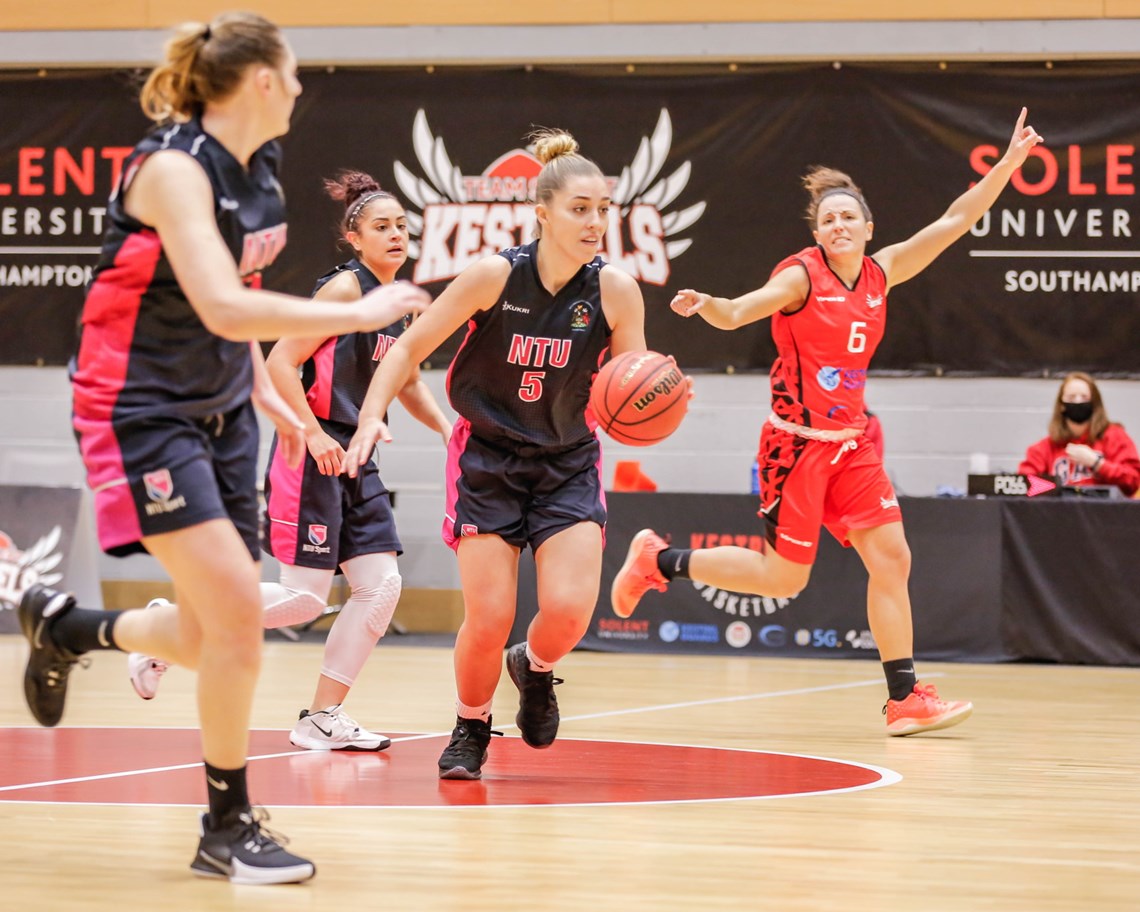 This weekend's fixtures:
Saturday 20 March
2pm - CoLA Southwark Pride v Worcester Wolves - LIVESTATS
2pm - Team Solent Kestrels v Thames Valley Cavaliers - LIVESTATS/LIVESTREAM LOCATION
4pm - Reading Rockets v Cardiff Met Archers - LIVESTATS
Sunday 21 March
1pm - Cardiff Met Archers v Nottingham Trent University - LIVESTATS
Main image credit - Todd Lindley