Basketball England sent 21 coaches to Spain to further their personal development as part of an ongoing Erasmus+ project.
Building on the initial coaching development initiative in October 2019, the trip was made possible through funding via the Erasmus+ programme (European Union Travel Mobility Grants).
The project brought together coaches from across the country who work primarily with young players (14 to 18-year-olds) from a range of backgrounds, including Academy coaches/directors, Aspire and Talent Pathway/National Team age group teams coaches, NBL/WNBL coaches, plus female coaches and coach educators.
The trip was facilitated by SportCoach International, headed up by former England National team coach Manuel Peña.
Brian Aldred, Basketball England's Delivery Manager Coaching said:
"It has been a very turbulent time for coaches over the last few years, and we are pleased that we are again working with SportCoach to create a fantastic opportunity and see high-level basketball coaching face to face, made possible through the Erasmus+ programme.
"We are grateful to SportCoach and its people for providing a range of coaching sessions and seminars that were second to none."
The project aimed to provide a group of coaches with an in-depth experience of the coaching culture and practices in Spain with a view to then reflecting on their own basketball coaching practice in England.
Throughout the programme there was focus on:
Facilitating the transfer of European coaching methods, development environments, techniques and philosophies into the Basketball England Coach Education Pathway.
Enhancing the professional development and competences of coaches through high quality, certified European CPD opportunities.
Embedding the principles of national and cross-border cooperation and partnership working in order to improve the quality of activities at all levels of the sport.
Meeting those aims and more, a number of the 21-strong delegation had glowing reports on the experience.
Paul Douglas, founder of All City Basketball and the Technical Director for City of Birmingham Rockets said:
"Having the opportunity to be in a conference with some the legends of EuroLeague basketball was something that is not lost on me.
"The knowledge base on show was amazing and I came to fully understand that there is whole new level of knowledge that needs to be explored.
"The range of topics covered was excellent as I felt there was something for everyone."
City of Birmingham's Steve Dudley added:
"To see and hear from the top coaches in Europe and even the NBA was an experience I will never forget. 
"What I got from the course is an understanding of the work rate needed to become a successful coach and it gave me fresh and bright ideas for my coaching future."
Northants Basketball Club's Karen Goodrich, who is also an All Girls ambassador, commented:
"Attending the clinic in Valencia gave me an amazing opportunity to listen to some coaching legends of the game.
 "Additionally, it was an honour to get to speak face to face with some of these coaches who have achieved great things in our sport."
 If you want to get into coaching or move through the coaching pathway, use the button below to find out more.
.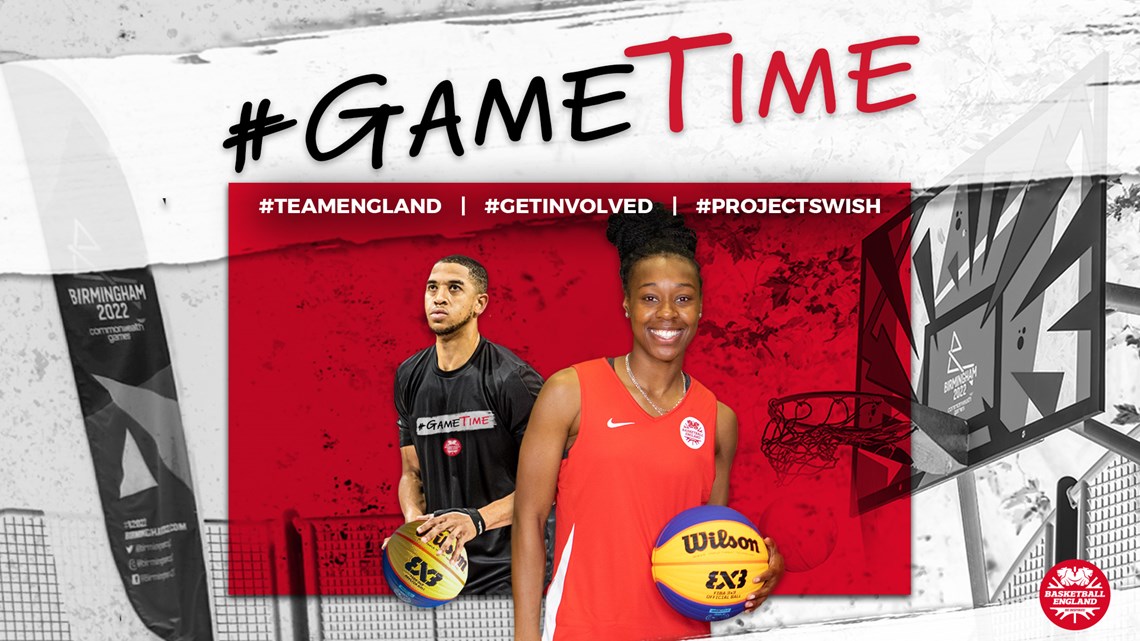 Basketball has the power to change lives. The #GameTime campaign will aim to raise awareness of the positive impact that our sport can have on people no matter who they are or where they are from.
Basketball England aims to engage one million people in basketball via the Commonwealth Games 2022, 3x3 and more. 
Whether you want to:
...regardless of age, gender or background, across every part of the basketball family, it's #GameTime!