Sarah Wagstaff's first impression when she arrived in Cardiff to start a new life 18 years ago was how welcoming the people were. 
Second was the strong bond that the Cardiff Met Archers family has, highlighted recently by a particular WNBL Live home game against City of London Academy in February. 
Following that contest, which CoLA won 73-48, the Archers WNBL2 team, its wheelchair squad, the volunteers, Sarah, and even the visitors from London, went about removing the tape and centre logo from the showcourt so multiple games could take place afterwards. 
The combined effort took less than 40 minutes, so on one court, a WNBL2 game between Cardiff and Solent Kestrels II could get going, along with a wheelchair game between Archers and Northampton on another. 
The Archers' community spirit, based on their love of basketball, shone through. 
"We have so many good people at this club that did their degrees and, upon graduating, stayed and now, like me, call Wales home," Wagstaff said, who has grown from newcomer, through a range of on and off-court roles, to leader. "We are all friends and, in many ways, are a big family."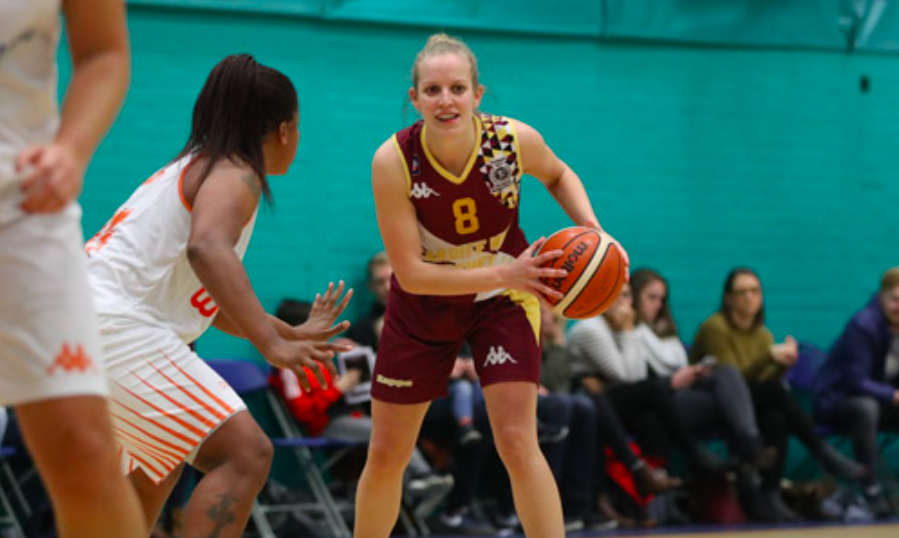 How it all started
The community and personal touch were part of Wagstaff's journey to Cardiff Met University in 2004 via an open day in Colchester. 
Along with her father, Sarah, from West Thurrock in Essex, was keen to continue her love of basketball but had ambitions of becoming a PE teacher in the long term. 
After numerous chats with different unis, the stall of the Cardiff Met, then called UWIC, changed her life forever. 
"I got involved with the Southend Swifts, and Steve Pearl was one of the most influential people in that journey because he got me involved, and even though we only trained once a week, I loved playing," Wagstaff reflects. 
"Sunday was my basketball day with juniors in the morning to seniors in the afternoon, and I loved it. 
"Then I had my options for university, and I always wanted to be a PE teacher. I also aspired to play basketball, so I was looking for programmes that catered to that. 
"So I went to an open day in Colchester where they had all the university stalls. I spoke to a few, but when I went to the UWIC stall, they were the only ones that knew about their basketball programme, and the person explained it all to me. 
"Also, I mixed in with the fact that I always loved Wales when I was younger, especially going to north Wales for my holidays." 
On her arrival on campus - Wagstaff admits getting lost a couple of times en-route - she met Lucy Witt, the university's then Director of Basketball, who was drawn to Sarah's personal statement. 
"For me, it was the personal touch that enticed me to this place," Wagstaff said.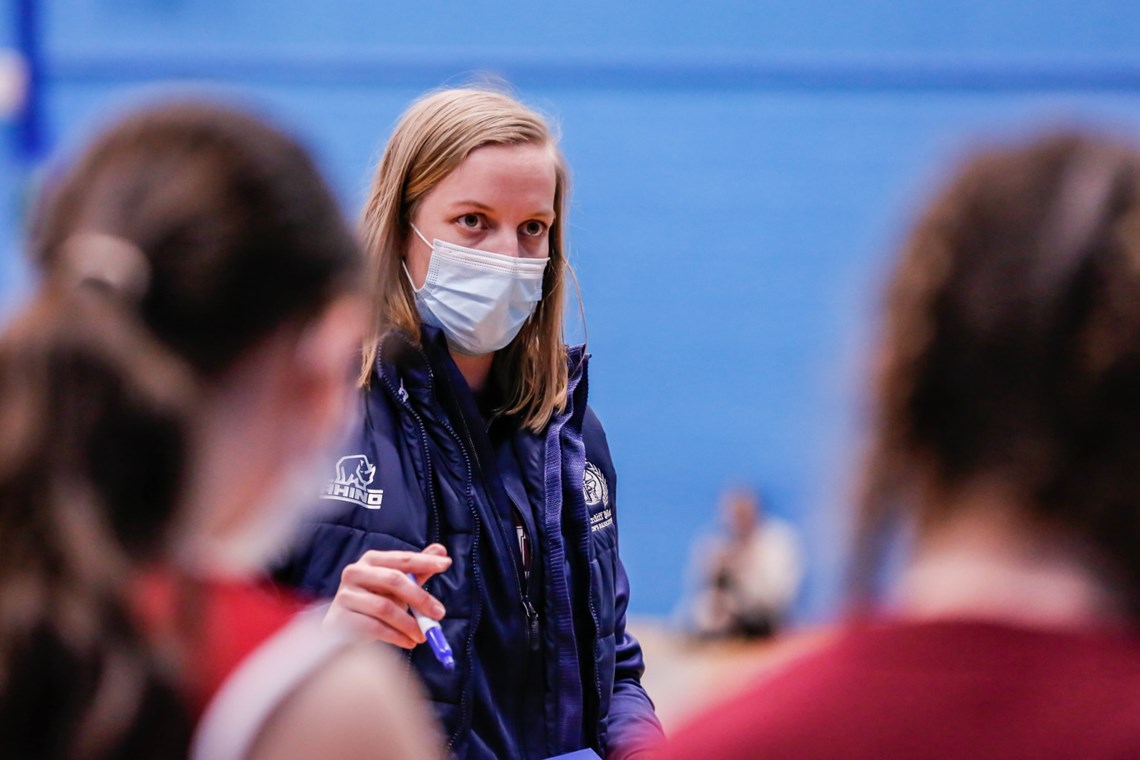 "Straight away, Lucy met with my dad and me, and she picked up on my statement, my interest in coaching and teaching alongside playing basketball. 
"She was keen and informed the club here because she wanted to get more people involved in coaching, so that initial personal touch with Lucy had me sold. 
"We left with me thinking that I didn't need to go anywhere else, and this is where I want to be." 
Moving to a new city, miles away from your parents, with the transition from living at home to university, can be tough.  
For Wagstaff, it was relatively easy. But at the same time, she understood the emotion involved with her parents. 
They have and still are behind Sarah through thick and thin, even if she sometimes forgets to check in with them. 
"My parents are my biggest supporters; they are amazing," an emotional Wagstaff said. 
"But for me coming to university was easy. I was always independent, but I knew I had their backing and support. 
"From a young age, my father was always such a worrier, and in some situations, it taught me to be so independent but at the same time have their backing." 
Wagstaff's emotion turns to laughter, adding: "Even today, where our university is located, you don't get terrific signal, and I can go days without getting a call. 
"So my parents would ring the university and ask for me to check up on me, which is so embarrassing. But it's lovely." 
How it's going 
From her arrival in 2004 to now, Wagstaff has enjoyed a stellar playing career, working her way up from WNBL2 to the Women's British Basketball League. She is currently head coach of the Archers' WNBL1 team. 
But perhaps more importantly to her, with guidance from her colleague Lucy Witt, she has raised a small team based in the Welsh capital to a thriving franchise that prides itself on giving kids from age eight onwards opportunities, along with students and graduates. 
Her CV in that time has read: Cardiff Archers Basketball player, coach, secretary, official, referee. Since 2020 it has included: Director of Basketball at Cardiff Metropolitan University, where she has lectured since 2008.  
"I have been here a long time, and I reflect on that with my playing career, where I have played for 18 seasons," she said. 
"But I look at my journey and where I have been with my roles at Cardiff to now, honestly, I am just so grateful to be in this role. 
"One big part of what Lucy started was the junior programme, which helped senior players develop young players and, at the same time, develop them as coaches. 
"I've always enjoyed my admin. There was the women's, the men and the junior programme. But we have ballooned and grown so much and we've now proudly added the wheelchair programme. 
"Helping us along, we have so many good people at this club that like I said, have stayed and now call Wales home. 
"So for me, in terms of my personal journey, I've asked myself, who am I and what am I doing because I started with the goal of being a PE teacher at a secondary school and I have fallen into lecturing because of Lucy. 
"This is what I wanted and more. I love it here." 
And when you arrive at the Archers Arena on any given day and hear the relentless bouncing of the basketballs mixed with the sound of happy kids, even up to the seniors, you can see why Wagstaff loves her home. 
Interview: John Hobbs
Pictures: WBBL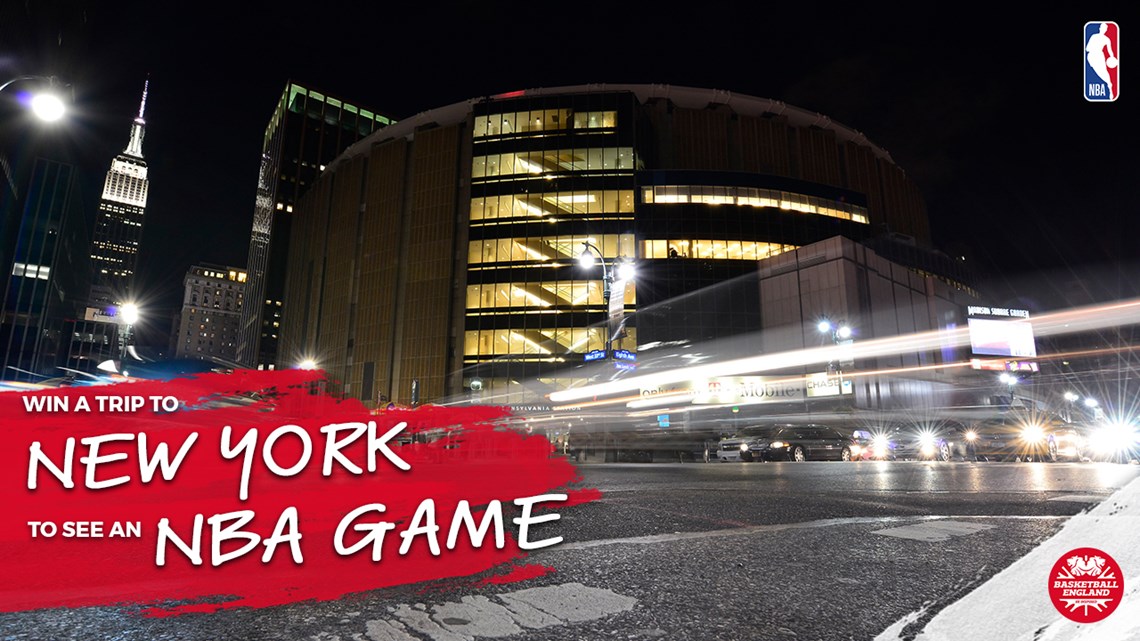 Join Basketball England for free and win a trip to New York City, courtesy of the NBA.
Whether you have a Supporter Account as a fan, follower, enthusiast or advocate, or a Full Account and have paid for a licence to play, coach or officiate in competition, you can enter our prize draw.
Basketball has the power to change lives. Our #GameTime campaign aims to raise awareness of the positive impact that basketball can have on people no matter who they are or where they are from.
.
.