"I feel like I've been extremely lucky, and I've really landed on my feet with this team."
Change can be tough, in any walk of life, but moving to another country to test yourself as a professional was something Harriet Welham felt she had to do.
And it's so far, so good for the Ipswich standout who's loving life after her opening season in France's fifth tier for Besancon Basket Club.
After winning back-to-back D1W Player of the Year awards in 2019/20 and 2020/21, Welham was turning the page on a chapter that had seen the talented guard push her home-town team from D2 promotion to a D1 league and playoff double, plus a fairy tale National Cup win in 2017/18.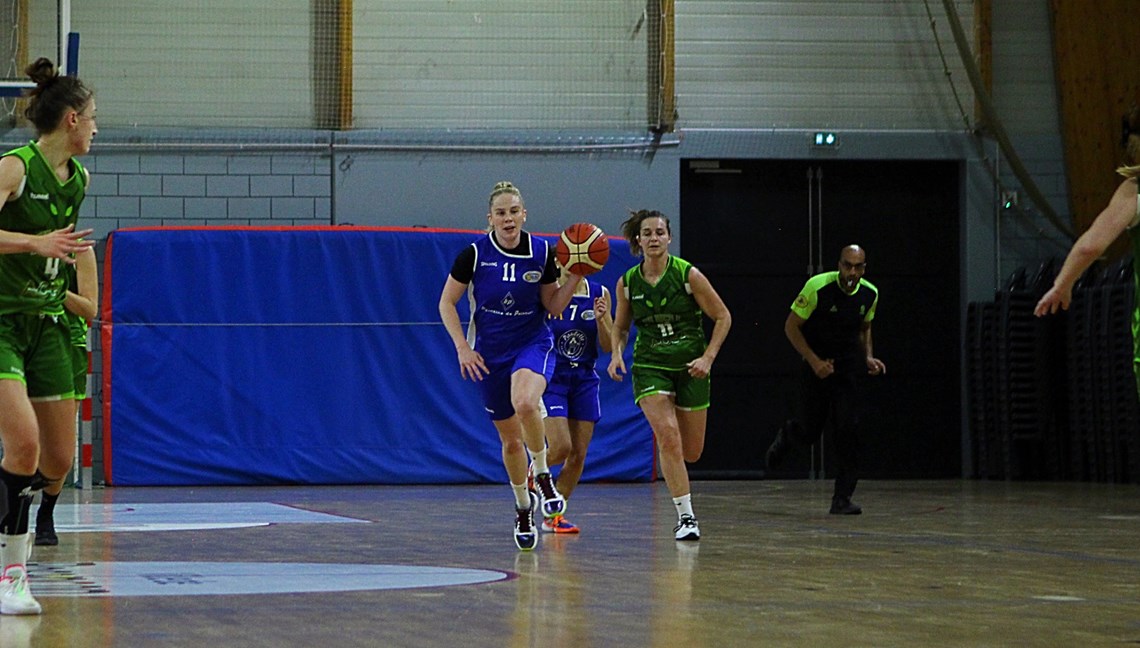 "I've loved my first season, it has exceeded my expectations and already feels like home away from home," said the 25-year-old.
"I've been lucky with everything. I live in a beautiful part of France, I love my teammates, I get along well with my coach and the way my team plays really suits my style of basketball. It's very similar to how Ipswich play.
"I decided to take the step to play abroad because I felt like I was ready and my time at Ipswich had come to a natural end, for now at least.
"I felt like I'd achieved everything I could, winning a championship, winning Player of the Year, so leaving just felt right.
"There was a generation of players who I had been playing alongside and mentoring for a number of years, it felt natural that when they left, I'd leave with them and go on to something new myself, letting this new generation of Ipswich players shine through.
"I also never went to the States when I had the chance, so for me I needed to go explore the game somewhere else, more to say that I've done it.
"I hope that my time playing in France will lead me to be a better player and coach for when I'm ready to come home."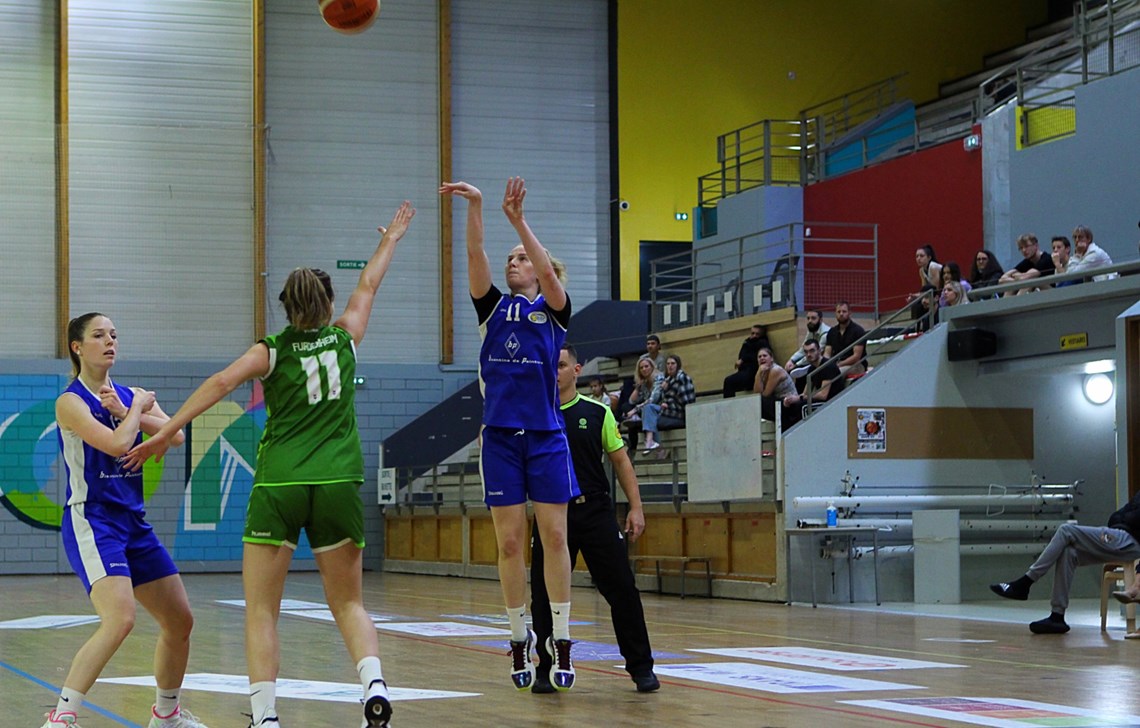 Whilst some things have changed, the kit, the venues, the names and faces, Welham's new routine as a pro has still led the former Ipswich Academy assistant to a familiar role within her new surroundings.
"As a pro team, we have practice every day for at least 90 minutes, and I shoot and go to the gym as well.
"I've also started coaching, so that has kept me busy! I do a number of junior sessions and I'm also the assistant coach with the U15 girls' team."  
Integrating so heavily into the club so quickly hasn't been without its challenges. One logical barrier crept up rather quickly, but it was something the Bury St Edmunds native was able to overcome.
"Not being able to speak French, that was quite a challenge! I went to France not being able to understand anything and only being able to say 'bonjour'.
"I've been really lucky that my coach speaks perfect English and translates everything in practice, and most of my teammates speak English too, so on the court and around my teammates it's not a problem.
"I'm now at a point where I can understand nearly everything in French about basketball, however I want to get to a point where I'm able to have conversations."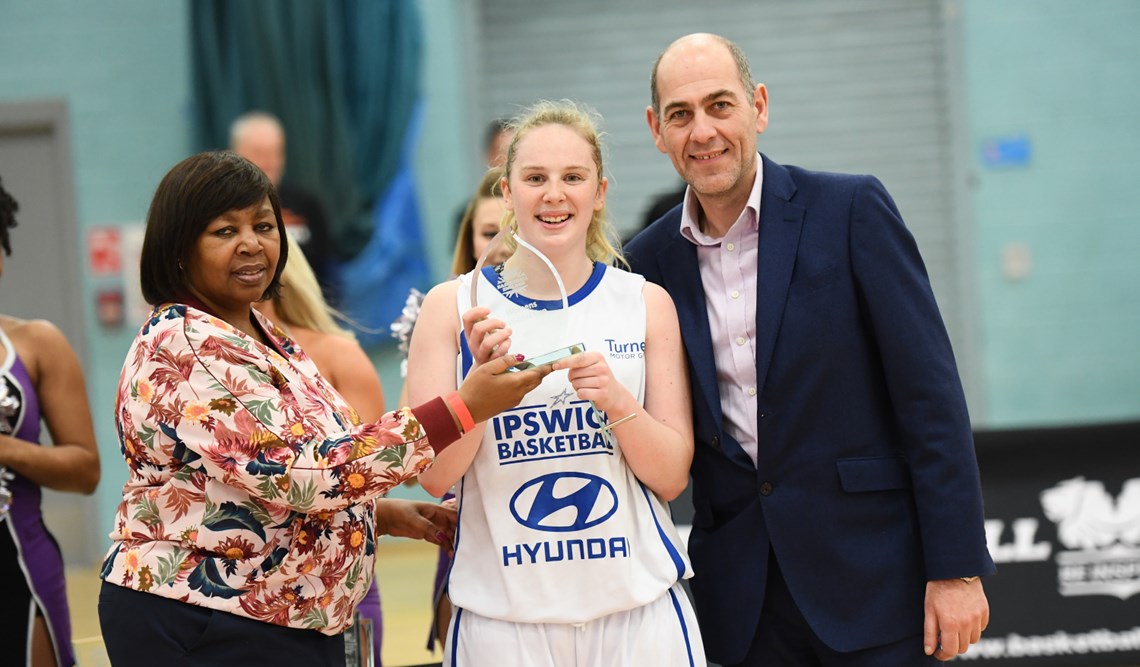 Far from going to a new programme to make up the numbers, Welham has once again reprised her role as a focal point for her team. Averaging 17.1PPG, 10.0RPG, 2.3APG and 2.3SPG across 34.2 minutes per outing, Besancon are currently 8th in NF3 after an 8-13 season.
"I think I prepared for the move really well. Nick [Drane, Ipswich head coach] had been mentoring me a lot on how to be professional within my time at Ipswich so that helped me a lot.
"Physically, I don't think there was much more I could have done to be ready for preseason, it was definitely the toughest preseasons I've even been put through and training every day can be tough.
"No matter how tired you are, we always have practice and it's never easy. Load management definitely isn't a thing in France!"
Sore muscles and the aches of pre-season soon passed, and before long Welham was into a groove that has stayed with her for the remainder of what has been a successful debut campaign.
Whilst the talent required to reach this level means years of hard work, dedication and practice, some traits that she's always possessed have helped significantly since her move to the east of France, just an hour's drive from the Swiss border.
"My ability to be sociable has really helped me since I moved her, being able to break the ice with my new teammates was important, especially being away from home and in a new country where I don't speak the language," she added.
"I had to lean on my teammates a lot and I've been so lucky with this group of girls that I've met here, they've helped a lot. 
"My family support has been as strong as ever too, even though I'm away from home.
"They continue to support me, they've been on the end of the phone whenever I've needed them and they've even made the trip over to catch a couple of games. Facetime makes the world a much smaller place as well, I'm grateful that I can call my family and see them!
"Also, I still have Nick to lean on. I'm in constant communication with him and he continues to be a mentor and friend to me even when I'm away from home, I'll always appreciate that."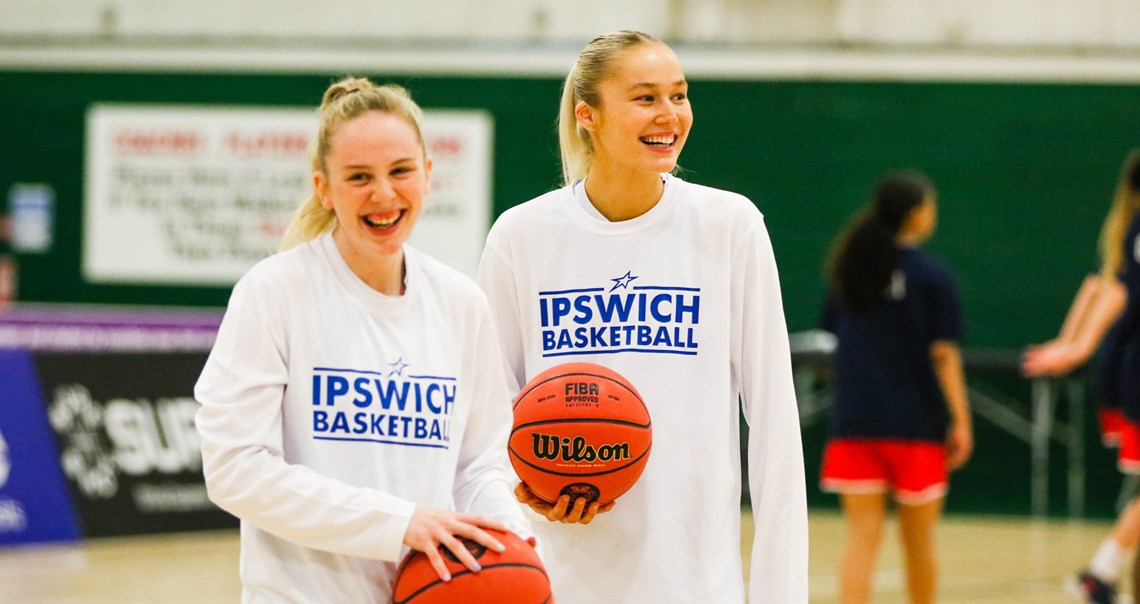 With no plans to curtail her French adventure ahead of a second season, Welham knows the lessons learned this year will set her up for further success in the future, even if some things did come as a shock to the system when she first pulled on Besancon's blue and white kit.
"The biggest difference is the physicality. There's been some games I've finished and it feels like I've been in a fight for 40 minutes, not playing basketball. That's been tough to adapt to!  
"Another noticeable difference is the age of players within the league. I think in the WNBL its quite a young league with some strong academy programmes and university programmes.
"Here people play for a lot longer, either playing professional, semi-pro, or just recreational. There's a lot more women over 25, or 30, who are playing which makes the game more physical."
With everything she's learned, both on and off court, plus a solid frame of reference to compare where she's come from to where she is now, Welham has a clear message for any young player plotting out their basketball journey.
"Do it! Make it happen and go and play overseas. With the right support, it can happen."
"My main advice is to get an agent and look into what a team is offering in the contract. I think so many people are chasing the dream in America but hardly anyone looks to play professionally in Europe.
"It doesn't get talked about enough with young athletes. People just assume pro players with contracts are older, but from what I've seen in Europe, more and more young players are being offered contracts so teams can build their programmes around then.
"Plus isn't that the long-term dream for most players? To play basketball as your job and get paid?
"I feel so lucky that I'm doing something I love for my job and so many other players could do it too."  
If you're a young player and looking for more information on your options once you reach 18 and above, click on the button below.