Basketball England's Aspire programme continues to underpin the work done across the sport's Talent Pathway.
Aimed at talented 11-15-year-olds, Aspire graduates have been excelling this summer after moving through the programme as part of their continuing development.
Eighty-five of the 86 players on the current England Talent Programme (ETP) came through the programme, with some going on to represent Great Britain this summer.
Of the 48 roster spots across the GB U16 and U18 Men's and Women's squads for the recent European Championships, 37 of those players (77%) came through the Basketball England Aspire Programme from 2019 onwards.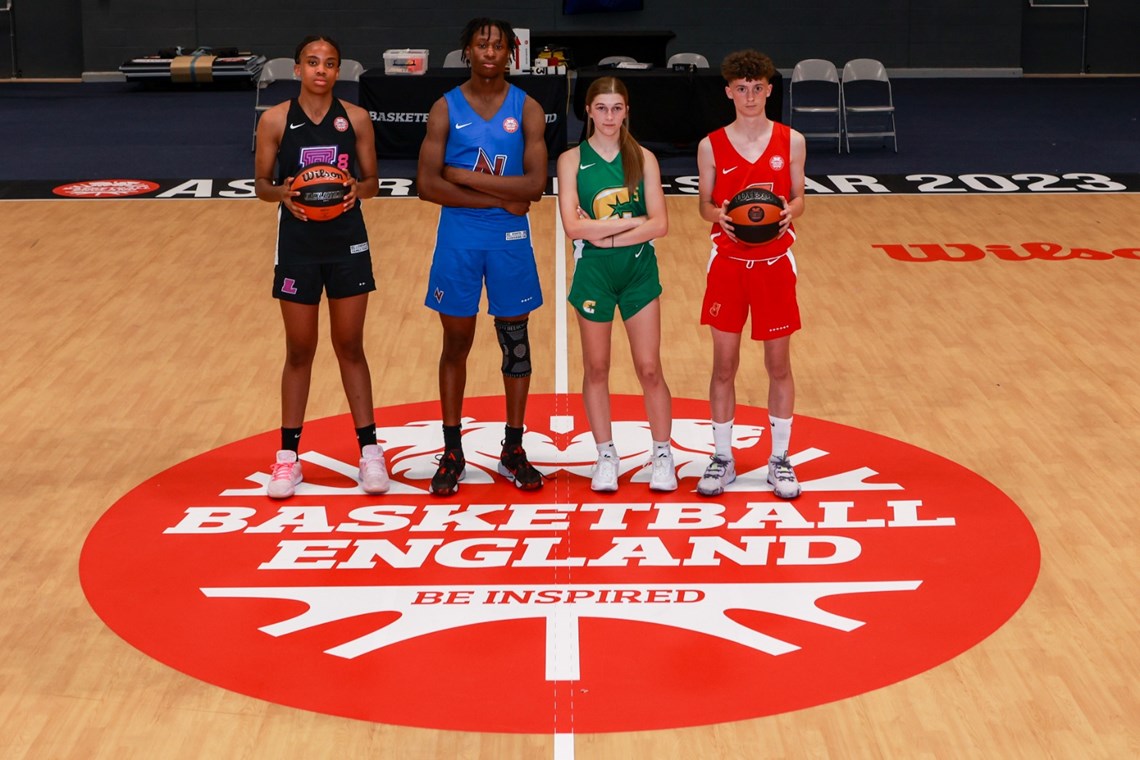 BE's Head of Talent and Performance Steve Bucknall said:
"It's truly remarkable to see the significant impact of the Aspire Programme on the development of our young players.
"The statistics speak for themselves with an astounding 99% of ETP players for the 2022/23 season emerging from our Aspire initiative, underscoring its vital role in nurturing talent.
"These numbers not only demonstrate the effectiveness of our talent development approach but also emphasise the dedication of our players and coaches. It's a testament to the collaborative efforts that drive our pathway's success, propelling young athletes from Aspire to proudly represent England and GB on the international stage.
"We will continue to invest in the growth and potential of our players, ensuring that the journey from Aspire to National Teams remains a vibrant and enriching experience. The pathway is bright, and we look forward to witnessing even greater achievements from the stars of tomorrow going forward."
The Aspire programme underwent a reset following the COVID-19 pandemic, and the new format utilises a 'super-region' model that is delivered primarily through camp-based activity throughout the year.
The programme then builds from regional to super-region activity in the spring and finally an All-Star National Tournament in early July.
Aspire also funnels players into the U14 and U15 England teams, which then feed into the U16 GB set up.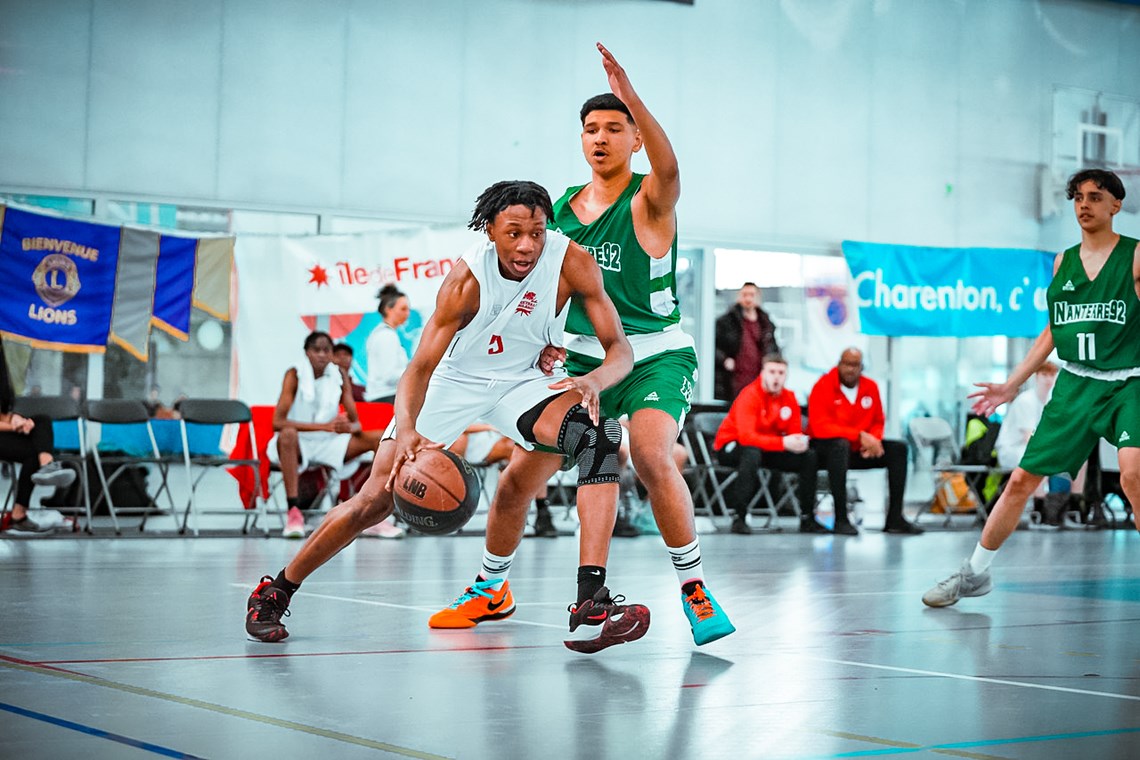 Crucial insights to the next level
GB U16 head coaches Troy Culley (Men) and Lee Davie (Women) are two advocates for the changes that have been made to the Aspire model, and the development opportunities it provides to players.
"The Aspire and ETP platforms offer players invaluable exposure and experiences, giving them crucial insights into advanced training and competitive standards," said Culley.
"Equally, there's opportunity in these programmes for young players to compete against international talent. Such exposure not only hones their technical skills but also broadens their understanding of diverse playing styles, strategies, and cultural nuances of the game."
It was a sentiment shared by Davie, who led the U16s to a sixth-place finish in Division B last month: "The talent level continues to grow throughout basketball in England and the Aspire and ETP are the conduit between athletes, clubs and our National Teams.
"Nine players from this summer's GB U16 women's team came through the 2021-2023 Aspire and ETP and these platforms give the players their first glimpse into the requirements to succeed at international basketball.
"As we move forward into the 2023/24 calendar, these programmes are essential to developing key areas in which physical and technical skills adaption can take place. That then allows our national teams to fulfil their potential going forward."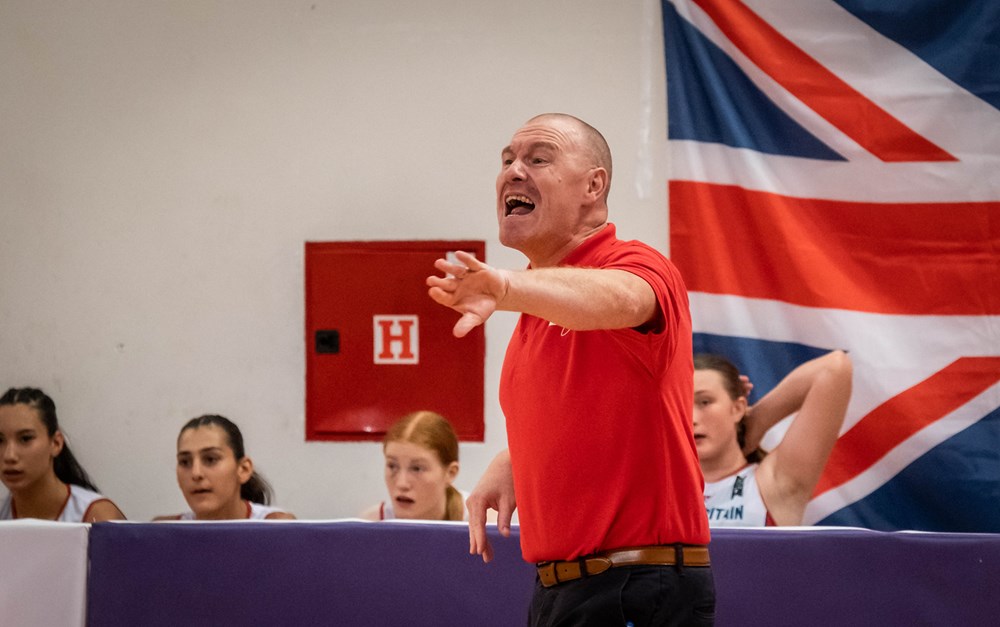 The following players played for GB teams this summer after previous time in the Aspire programme, with the year they came through Aspire in brackets.
Congratulations to them for their hard work and continued development.

GB U16 Men
Emmanuel Ahamefule, London Elite (2022/23)
Kelvin Aigbogun, Manchester Giants (2022/23)
Khyle Capanzana, London Lions (2021/22)
Corey Hill, Bristol Academy Flyers (2021/22)
Kervy Mabaya-Muteba, Enfield Scorpions (2021/22)
Ethan Round, Northamptonshire Titans (2021/22)
Harry Sheehan, Manchester Giants (2021/22)
Isaac Spurrier, Plymouth BC (2021/22)
Jack Walton, Manchester Magic (2021/22)
Nojus Zajankauskas, Baltic Stars (2021/22)
GB U16 Women
Tiarna Chambers-Desmond, Derby Trailblazers (2022/23)
Irene Oboavwoduo, Manchester Mystics (2022/23)
Neve Rugette, Richmond Knights (2022/23)
Athena Thompson, Milton Keynes Breakers (2022/23)
Chloe Vella, Richmond Knights (2022/23)
Kara Bassil, Endeavour Ipswich Basketball (2021/22)
Ayla Habbal, Haringey Hawks (2021/22)
Maisie Keyes, Manchester Mystics (2021/22)
Megan Verbeeten, Sussex Storm (2021/22)
GB U18 Men
Liam Campbell, London Elite (2019/20)
Latrell Davis, First Baptist Academy, USA (2019/20)
Sebastien Emenalo, Thames Valley Cavaliers (2019/20)
Matthew Goodwin, Manchester Magic (2019/20)
Moziah King-Danchie, Barking Abbey (2019/20)
Benjamin Michaels, Long Island Lutheran, USA (2019/20)
Timothy Oboh, Kent Crusaders (2019/20)
Tyreese Perry-Huggins, Endeavour Ipswich Basketball (2019/20)
GB U18 Women
Valerie Cassidy-De Falco, Nottingham Wildcats (2019/20)
Natalie Charity, Nottingham Wildcats (2019/20)
Katie Cox, Sevenoaks Suns (2019/20)
Leia Edwards, Sierra Canyon (2019/20)
Olivia Forster, Endeavour Ipswich Basketball (2019/20)
Felicia Jacobs, Abiola, CoLA Southwark Pride (2019/20)
Esther Kursite-Kobri, CoLA Southwark Pride (2019/20)
Yemisi Mefful, Nottingham Wildcats (2019/20)
Grace Strickland, Barking Abbey (2019/20)
Violet Stutz, CoLA Southwark Pride (2019/20)
To find out more about the Aspire programme and the Basketball England Talent Pathway, please use the buttons below.
.
.