With a heavy rucksack on her shoulders and trademark smile lighting up the room, Alia El Shabrawy arrives at Loughborough's gym for the final time.
Through years of frustration and stress, the Egyptian never let negatives get to her. She fought back, worked hard and can be proud that her journey is ending successfully.  
"It's been special," El Shabrawy said. "My time has had its ups and downs but, overall, I have loved it and I have grown both as a player and as a person."
El Shabrawy is currently writing her dissertation with hopes to obtain her degree in June, but on-court, she has already lifted the British Universities and College Sports (BUCS) women's basketball trophy (on 22 March) in her final appearance as a university player – and she has a shot at the WNBL1 playoffs before departing the club at the completiton of her studies.  
"I was focused on BUCS because it's my last season," El Shabrawy said.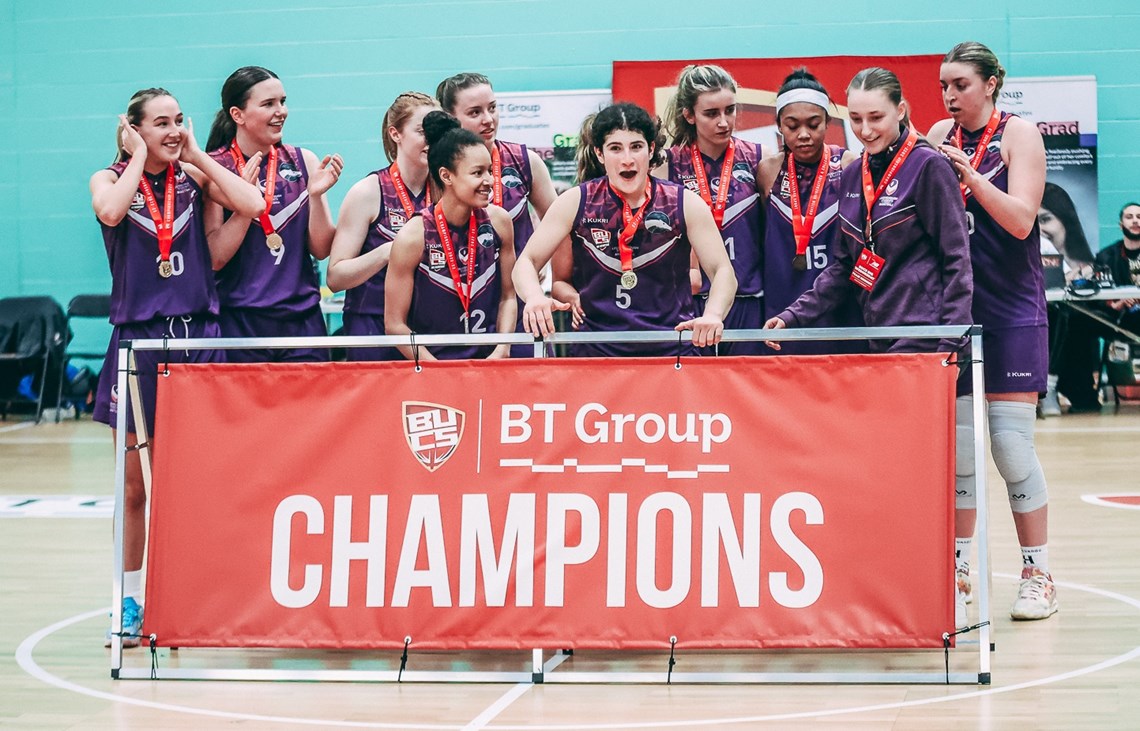 "I wanted the opportunity to be part of this group and compete especially coming off an injury and coach Krumesh Patel is a perfectionist so, even though I wasn't sure I would give him perfect, I wanted to push that little bit harder.  
"I wanted to be ready when it counted, I was the only player that had played more than one BUCS season so I felt like I added that experience and I was so happy that we won. It was the perfect way to end my BUCS career." 
Of course, there's still the WNBL playoff title to fight for, which would be the icing on the cake. And now El Shabrawy has tasted glory in the BUCS league, she, along with her team-mates want national glory as well. 
Riders have to get past #2 seeds Thames Valley Cavaliers in a quarter-final road trip first.
But El Shabrawy will be up for the fight. She leads her team in all but one of the major statistics, averaging 15.9 points, 9.7 rebounds, 4.9 assists and 2.3 steals per game this season. 
"Loughborough is a winning environment and the players that play in WNBL also played in the BUCS team that won the title, so now we know what that feels like, we want to do it again," El Shbrawy says.  
"Since the fallout of winning BUCS, we've all spoken and we want to replicate that in WNBL1 and we believe that we can.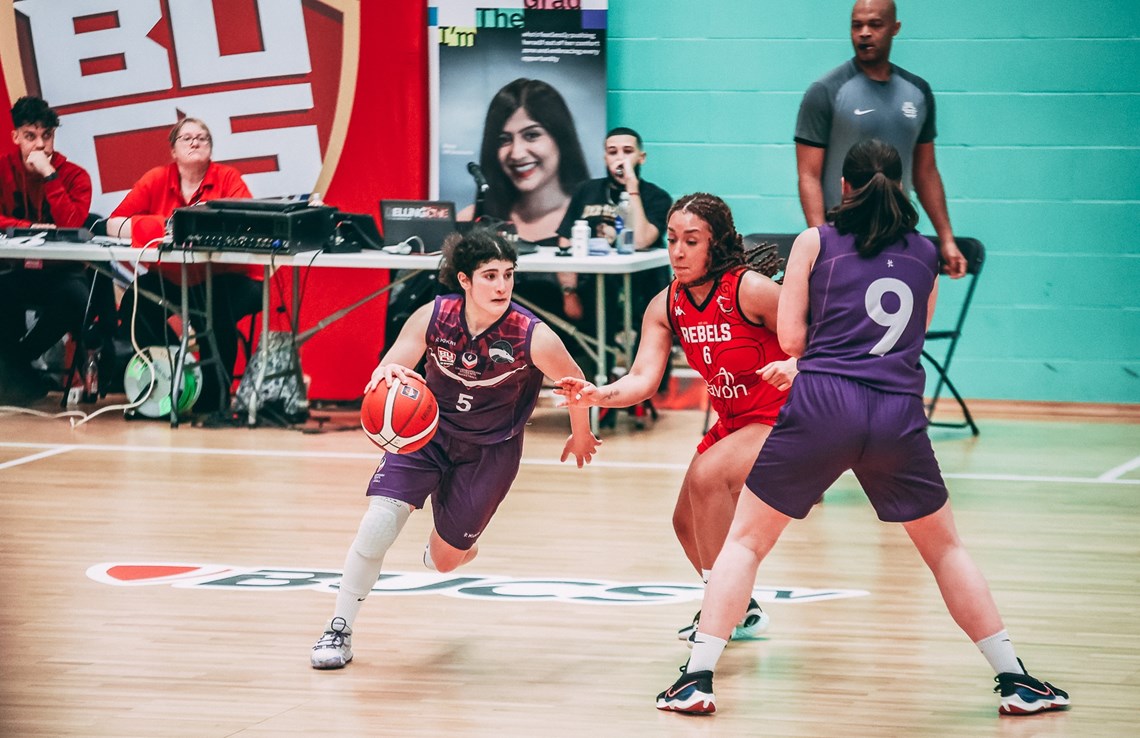 "I think we have done a great job trying to adjust this season. We have almost a completely new team from last year, regardless of whether everyone's role has changed, different players coming in.  
"We started the season really well, got a bit shaky in the middle but now I think we are playing our best basketball and we want to keep the momentum going for the playoffs." 
El Shabrawy, however, has faced her own personal battles during her time at Loughborough. From the shut-down of basketball activities because of the COVID-19 pandemic to long injury lay-offs, she has had to adjust and wait for her opportunity.  
Those struggles carried over to her studies, as mixing an intense degree in automotive engineering alongside basketball saw Alia stressed and worn out, mentally as well as physically.  
However, good things come to those who have patience and above all else, work hard - and El Shabrawy is on course to leave Loughborough with a degree and in the process, leaving behind a powerful motivation tool for all women.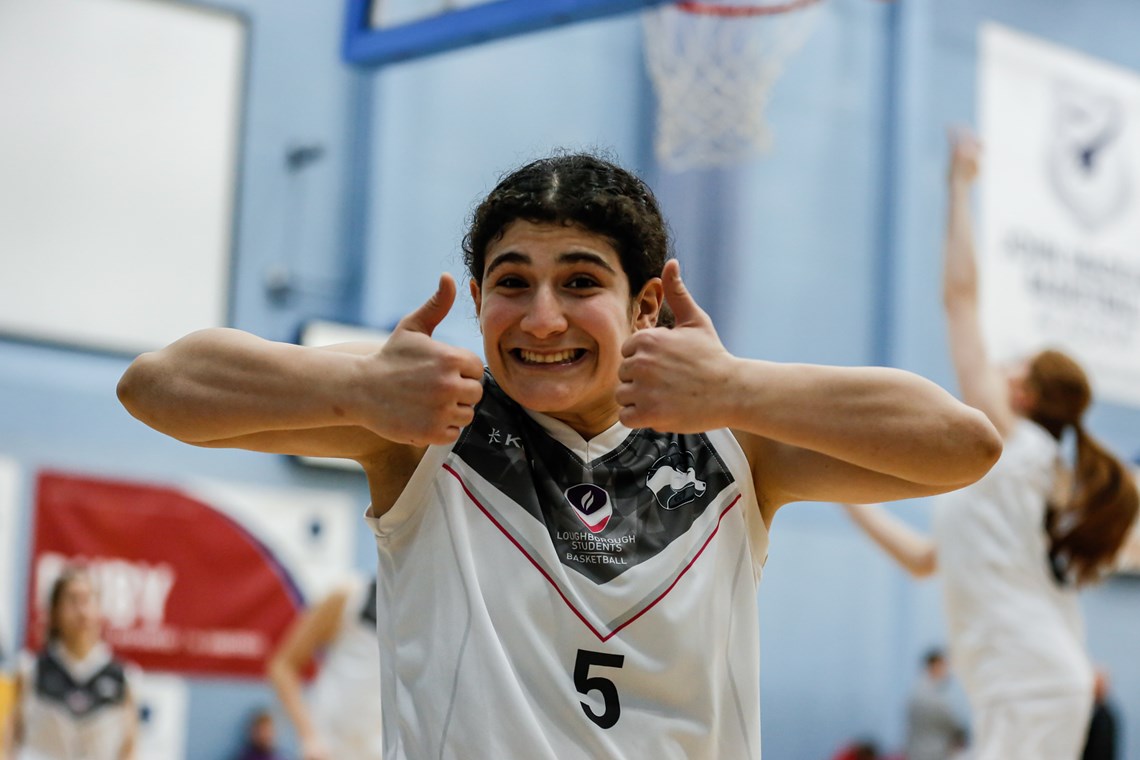 "Representation is so important, so, so important," she added.  
"I feel like right now, Loughborough is supposed to be one of the most diverse campuses in the country and I'm the only female on the course.  
"I think the more people, particularly women, that know you can put your mind to anything, with the support of people that are willing to help you makes you believe that and it encourages you to pursue it." 
El Shabrawy's zest for life and passion for basketball is clear from the moment you meet or even watch her on the court. A fierce competitor and always with a smile on her face, she admits that coming back from knee surgery last summer was always going to be a battle. 
"They say that no one comes back after knee surgery the same, but I wanted to prove those people wrong," she stated. "And I feel that I came back better."
She's come back strong. She now wants to finish her time at Loughborough even stronger. 
*Loughborough Riders (#7 seeds) face #2 seeds Thames Valley Cavaliers away at Uxbridge College on Saturday, 1pm. The winner will face either #3 CoLA Southwark Pride or #6 Brent Bulls with the higher seed taking home court advantage. 
Interview: John Hobbs 
Pictures: Pete Simmons/Luke Simcock
.

Join Basketball England for free. Whether you have a Supporter Account as a fan, follower, enthusiast or advocate, or a Full Account and have paid for a licence to play, coach or officiate in competition, you can be part of the basketball family.
Basketball has the power to change lives. Our #GameTime campaign aims to raise awareness of the positive impact that basketball can have on people no matter who they are or where they are from.
.