With the NBL National Cup now sealed for another year, it's full steam ahead to the D1M playoffs.
There's just the KitKing Trophy final in March plus Derby's continued presence in the BBL Trophy to consider, but apart from that it's now all eyes on the D1M title race, plus the battle for playoff spots and potential relegation at the foot of the table.
Eight ties get us back underway this weekend, with six tomorrow and a pair on Sunday, with plenty to play for for every team involved.
We take a look at all the weekend's action below, with links to live stats and live streams at the bottom of the page.
Two teams with playoff aspirations lock horns in Yorkshire tomorrow as Team Solent Kestrels take a trip to Bradford.
Defending champs Solent don't look set to retain their crown this season, but given their change of direction before 2022/23 and general roster overhaul, the South Coast side have done well to push themselves into seventh spot as things stand.
They're also one of the form teams in the division, winning five of their last six, including a visit from local rivals and current D1M leaders Worthing.
Much of that success has come from the output of imports Justin Bessard (17.1PPG, 5.7RPG) and Ricky Madison (18.7PPG, 9.3RPG), though youngster Kai Walker was a worthy inclusion in the most recent Rebound Team of the Week after his 14 point, 18 board outing against Westminster.
Bradford will hope that home comforts can help them correct a run of one win in their last five, though they have played Nottingham, Hemel, Worthing and Derby in that span, who all reside in the top five.
The Dragons are also into the penultimate contest of an eight game home stand that stretches back to early December. Once that streak is done, nine of Bradford's last eleven games are on the road so any points they can pick up between now and then will be gratefully received.
Jordan Whelan (24.9PPG) remains the league's top scorer, but that shouldn't overshadow the efforts of Ricky Fetske (11.4PPG, 8.7RPG, 3.1APG) and Dave Walsh (11.3PPG, 2.2APG), who are both enjoying solid campaigns.
.
Elsewhere this weekend
There's plenty of other games to take in tomorrow, starting with London Lions II (3-9) against Team Newcastle University (6-7).
After threatening a top-four spot in the early running, Newcastle have cooled off in recent weeks and currently sit in eighth. They'll still be a touch match-up for a London side in the relegation mix, especially with Team of the Week selection Jordan May coming off a stellar performance last time out.
National Cup champs Hemel Storm (11-0) mark their return to D1M action with a trip to Loughborough Riders (7-7), their first action since beating Derby in Manchester last weekend.
It'll be a double-header for the Storm as well, with a home tie against Westminster Warriors (2-11) on Sunday. Storm will go back to the top of the standings if they can win both of those games, providing plenty of motivation for Coach Spinks' team.
That means the Warriors are also in double-header action, with the Londoners beginning their weekend by hosting a Thames Valley Cavaliers (5-8) team that has now slipped out of the playoff picture, though they're only two points behind Newcastle heading into the weekend.
Essex Rebels (6-7) have a home clash with Derby Trailblazers (10-2), who will no doubt want to bounce back quickly from last weekend's disappointment, and Saturday wraps with Nottingham Hoods (7-7) taking a trip to Manchester Magic (4-10).
Outside of Hemel and Westminster's double-header, that leaves just one other Sunday game as in-form Reading Rockets (7-6) welcome Worthing Thunder (12-2).
A game that would probably have been earmarked as an straightforward road win for Thunder before the mid-season break, Rockets have really turned up the heat in recent weeks and are fully deserving of a spot in the top four. That means a tough assignment for reigning POTW David Moya and Co, but Worthing are 12-2 for a reason.
This weekend's fixtures:
Saturday 28 January
4pm - London Lions II vs Team Newcastle University - LIVE STATS
4pm - Loughborough Riders vs Hemel Storm - LIVE STATS/LIVE STREAM
5:30pm - Westminster Warriors vs Thames Valley Cavaliers - LIVE STATS
6:15pm - Bradford Dragons vs Team Solent Kestrels - LIVE STATS
6:30pm - Essex Rebels vs Derby Trailblazers - LIVE STATS
7pm - Manchester Magic vs Nottingham Hoods - LIVE STATS/LIVE STREAM
Sunday 29 January
4pm - Reading Rockets vs Worthing Thunder - LIVE STATS/LIVE STREAM
4pm - Hemel Storm vs Westminster Warriors - LIVE STATS
.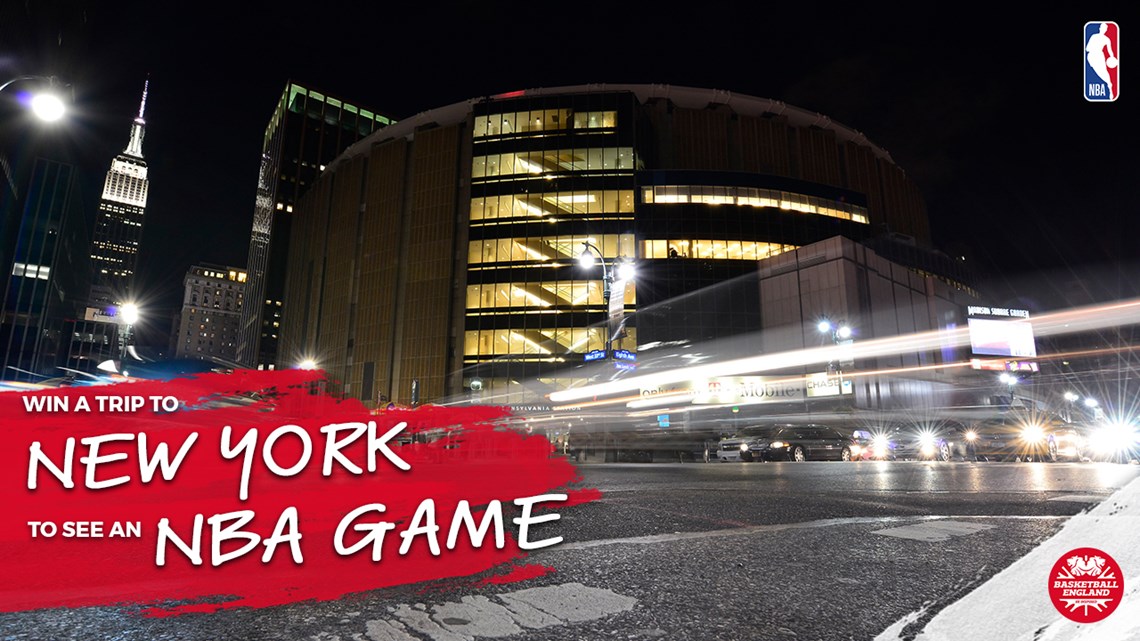 Join Basketball England for free and win a trip to New York City, courtesy of the NBA.
Whether you have a Supporter Account as a fan, follower, enthusiast or advocate, or a Full Account and have paid for a licence to play, coach or officiate in competition, you can enter our prize draw.
Basketball has the power to change lives. Our #GameTime campaign aims to raise awareness of the positive impact that basketball can have on people no matter who they are or where they are from.
.
.
Main image credit - Luke Simcock