A popular basketball court in Platt Fields Park, Manchester has been regenerated thanks to a partnership between Basketball England and Universal Pictures UK. 
To celebrate the launch of the film Champions in March – a comedy that stars Woody Harrelson as a basketball coach who manages a team of disabled players – Universal donated to BE's initiative #ProjectSwish to improve an outdoor basketball court in Manchester and create an attractive space for people to play all formats of the game – whether running, 3x3, wheelchair or learning disability basketball.   
The striking orange and black court – a colourway chosen to pay homage to the film – was revealed to the public at a launch event on Sunday, 25 June.  
Mancunians of all ages celebrated having another iconic outdoor court in their city upgraded after the make-over of Hulme Park was revealed at the beginning of June thanks to Basketball England's campaign and partnership with Wilson Sporting Goods Co.  
Through the renovation, Platt Fields' court now boasts a totally new paint, official court markings, and two new full-sized basketball hoops and backboards.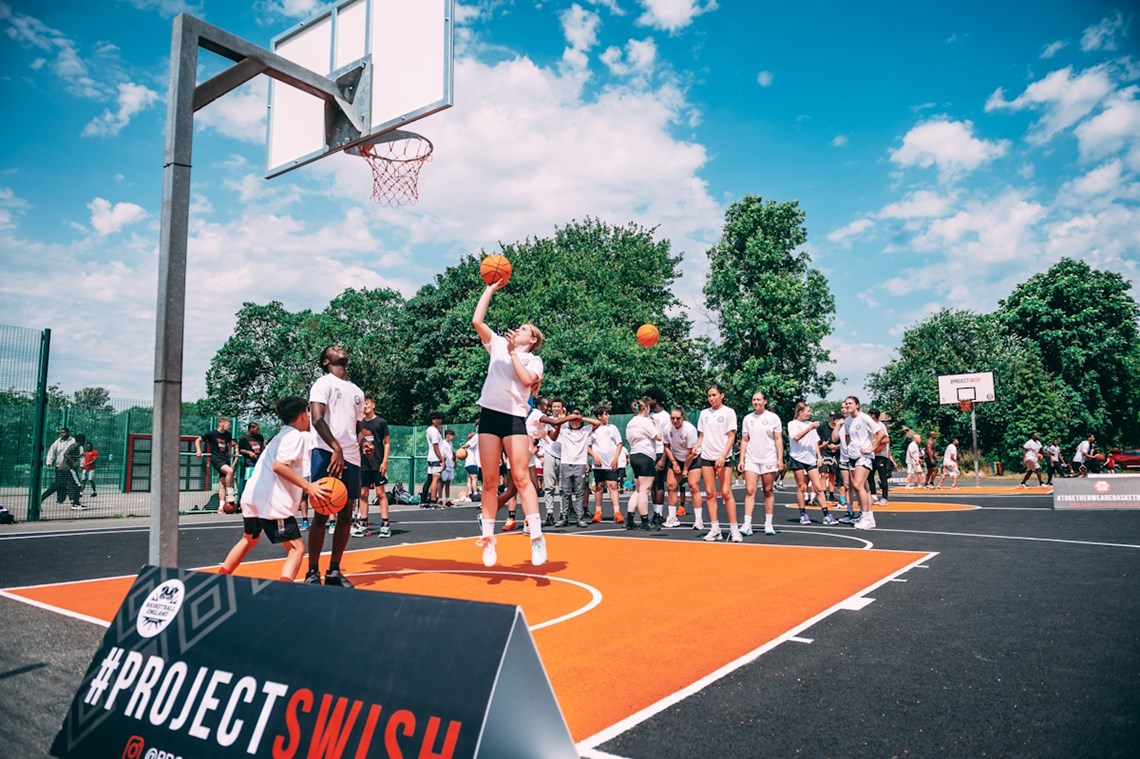 Basketball England Head of Participation Pete Griffiths said: 
"We are extremely thankful to have worked with Universal and grateful for its generosity in wanting to leave a basketball legacy because of Champions.  
"Platt Fields Park is one of the most popular outdoor courts among players in Manchester. The legacy of this film means a reenergised, good-looking space for every basketball player to work on their game and have fun."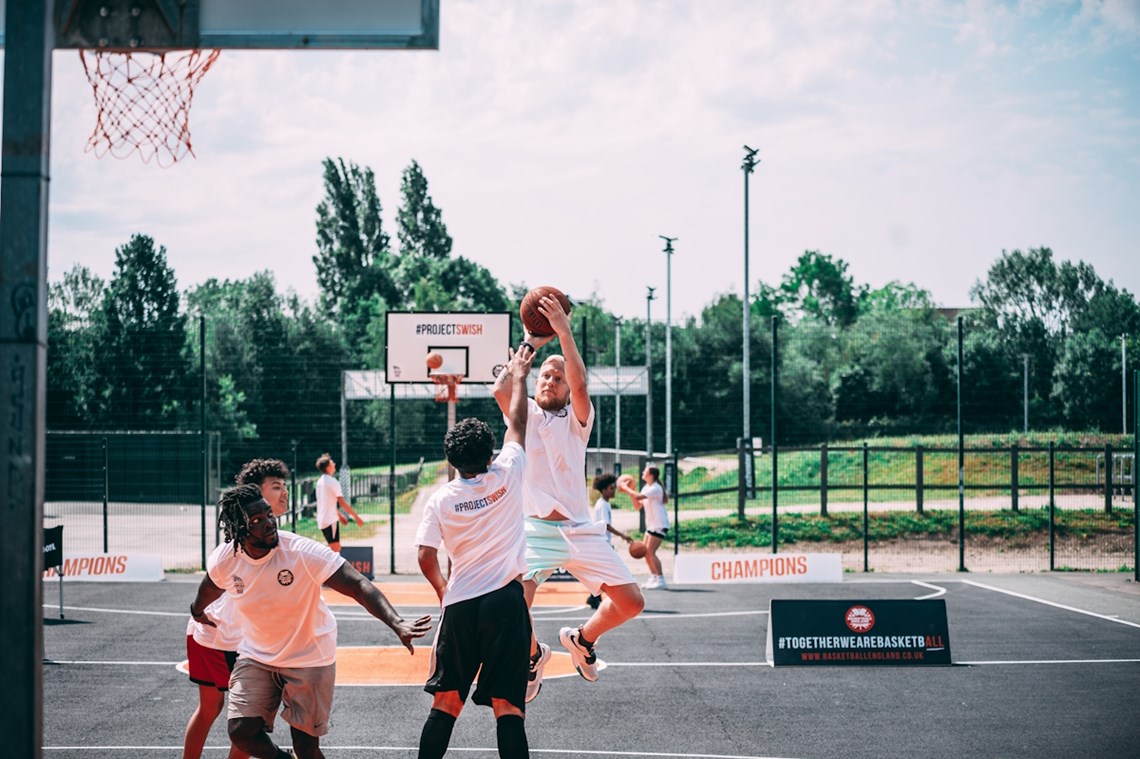 .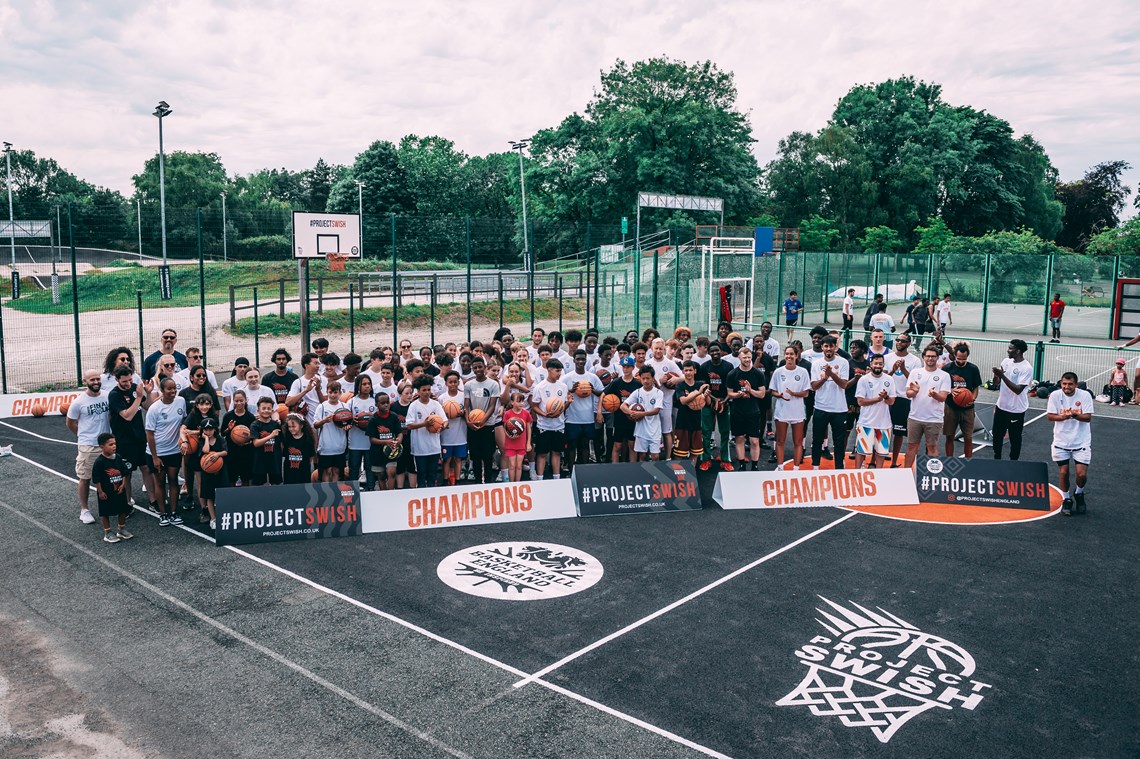 #ProjectSwish is helping renovate and renew other outdoor courts this year too, working with partners and stakeholders to improve England's stock. 
This year the following courts will also receive the #ProjectSwish treatment: 
Crowcroft Park, Manchester
Hanley Park, Stoke-on-Trent
West Park, Worthing
Freshwater, Isle of Wight 
Champions is now available to buy or rent.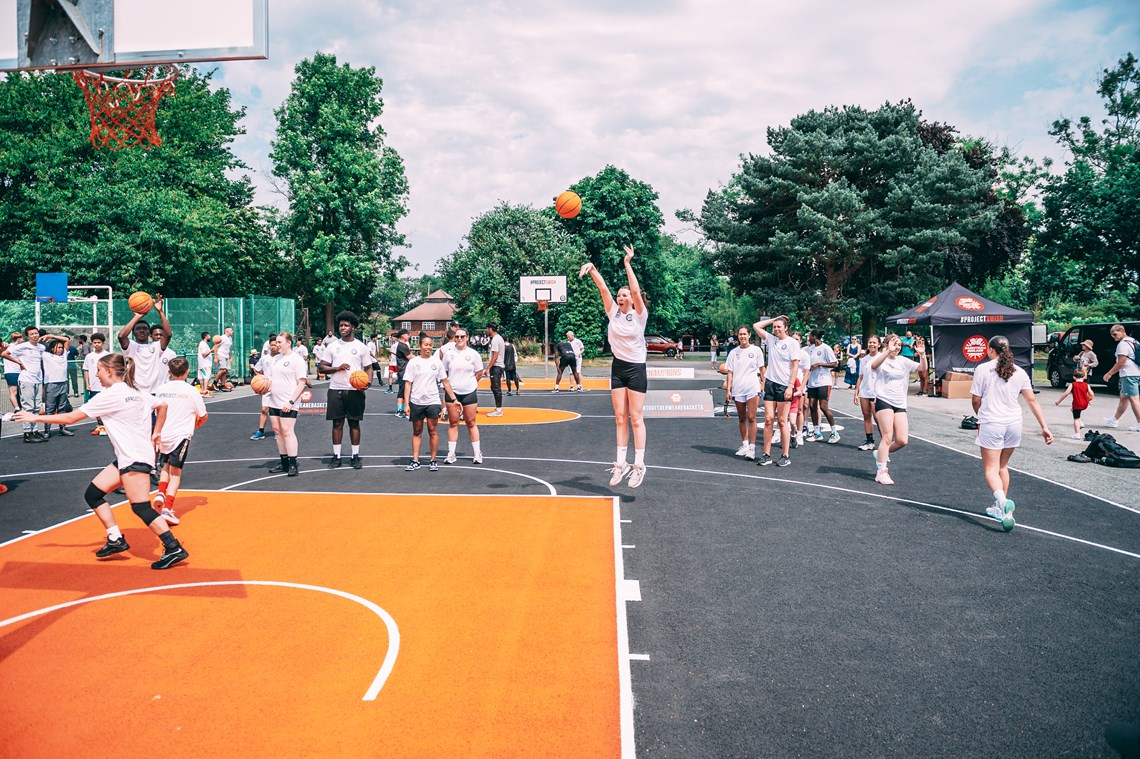 .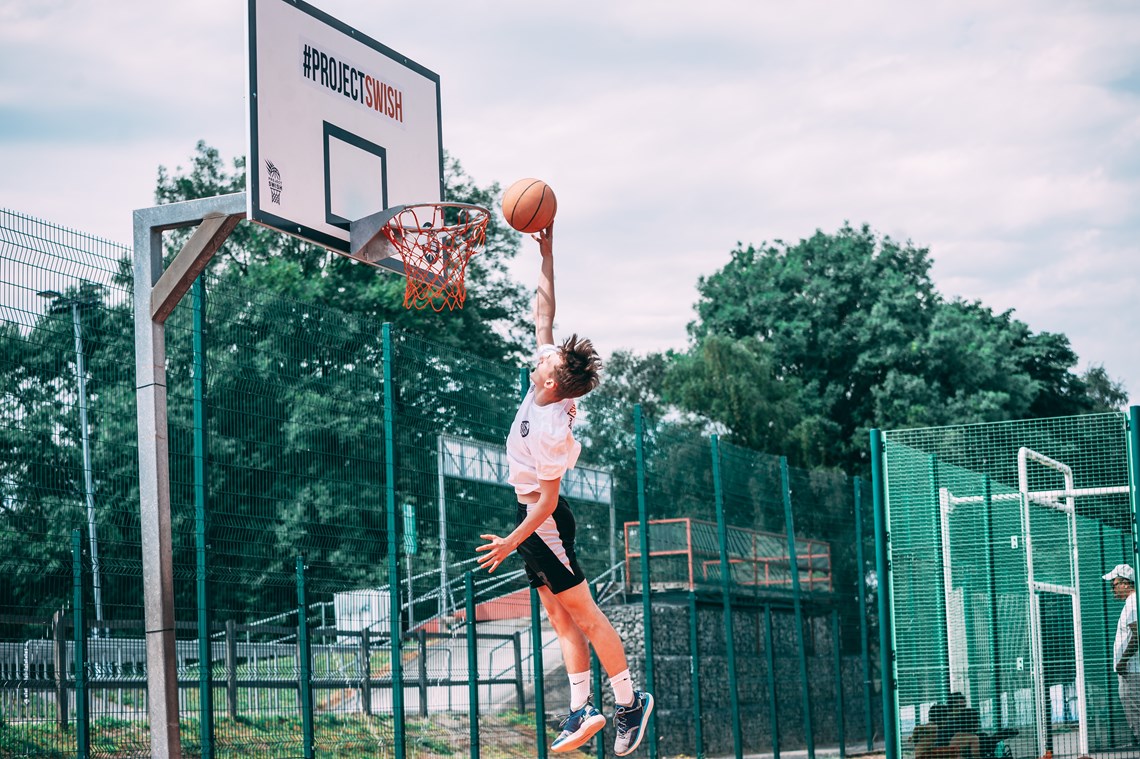 Join Basketball England for free. Whether you have a Supporter Account as a fan, follower, enthusiast or advocate, or a Full Account and have paid for a licence to play, coach or officiate in competition, you can be part of the basketball family.
Basketball has the power to change lives. Our #GameTime campaign aims to raise awareness of the positive impact that basketball can have on people no matter who they are or where they are from.